Beyerdynamic
UNITE brings a new product family to Tourguide-SYSTEMS, delivering acoustic improvement of speech intelligibility, ease of use and a range of applications.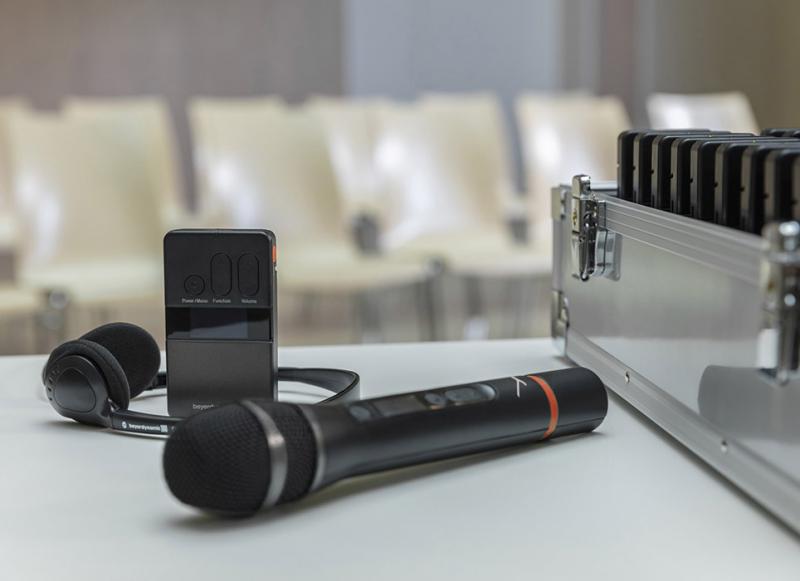 UNITE is the digital wireless communication system from beyerdynamic that allows people to communicate and interact with each other. This digital platform opens-up whole new possibilities for improved dialogue between people, regardless of when, where and how they wish to communicate. Unite connects people – even over larger distances, language barriers or with sensory disabilities.
The modern, future-proof transmission platform in DECT-standard means the system can be used without certification and licence fees. You need not worry about frequencies as the system itself automatically controls robust and encrypted transmission. This allows up to 32 groups to be integrated in parallel, and its wide operating range and long operating time offer completely stable transmission conditions.
FEATURES
Two-way speech for training, Q & A, talkback, discussion
3 simultaneous talkers
Interfaces for external audio sources
32 parallel groups
Encrypted digital transmission
DECT licence-free
Portable and fixed transmitters.
APPLICATIONS
Guided tours
Language interpreting
Assistive listening
Classroom soundfield
Audio description
Wireless intercom talkback