ListenEVERYWHERE 

The audio streaming solution for houses of worship, hospitality, restaurants, universities and many other venues.

Listen EVERYWHERE provides high-quality audio directly to users' smartphones via a free app.

Apple Sound Ltd is a Trusted Partner & reseller for Listen Technologies in the UK & Ireland.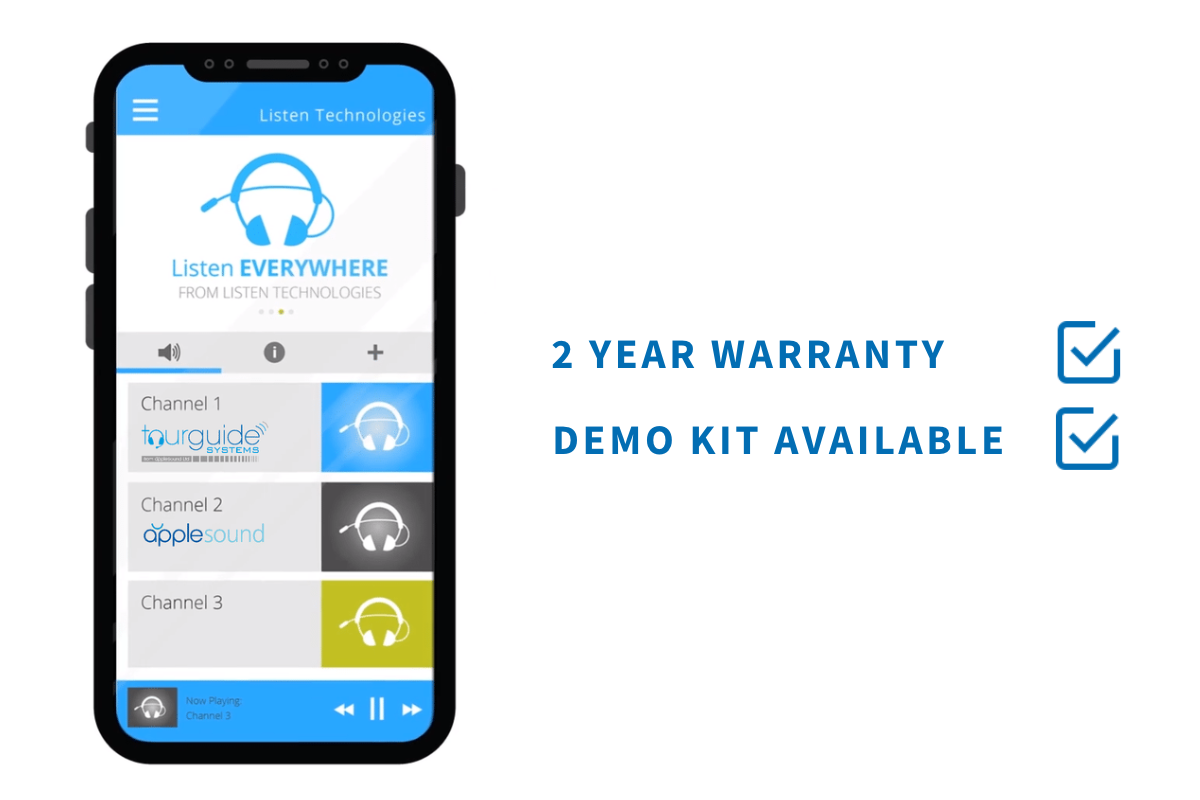 ---
Wi-Fi Audio Streaming System
ListenEVERYWHERE makes it simple and cost effective to enable assistive listening, language interpretation, and multiple room/channel audio delivery to guest's smartphones.

Wireless Audio Streaming Solution
can use a venue's existing wireless network
has ultra-low latency 
can accommodate 1,000 users per server

high-fidelity mono or stereo

configurations
optional private channels provide password protection
use QR Codes to simplify the process of connecting to your Wi-Fi network, download the app, or connect directly to Wi-Fi network audio.