ListenTALK is a smart, two-way tour guide and wireless headset communication system that extends beyond traditional tour group applications. Buy with confidence in the UK & Ireland, backed by a 5-year warranty from Listen Technologies.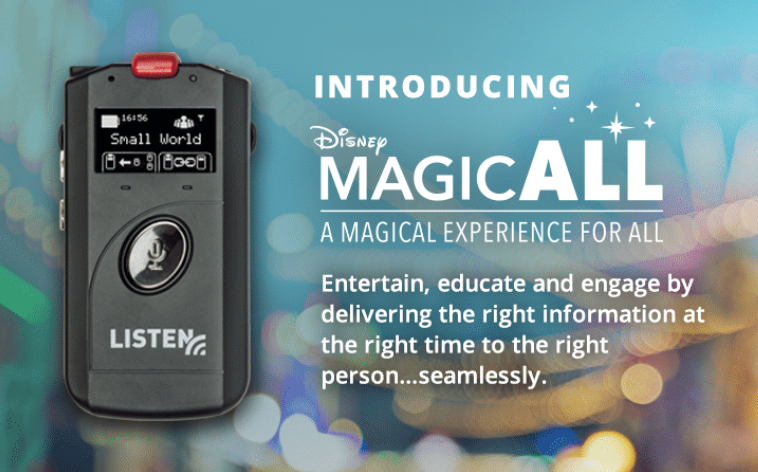 Disney MagicALL™ is a platform made up of a suite of proprietary Disney © Technologies, intellectual property and patents that enable all guests to experience the magic of Disney Parks, Experiences and Products. Disney MagicALL™ provides a seamless synchronized experience for guests with hearing, visual or multilingual needs. Listen Technologies are collaborating with Disney to help bring this technology and, more importantly, the experiences that MagicALL offers to individuals everywhere.
ListenTALK Tour Guide System Overview
ListenTALK is the ideal solution for efficient communication between staff while social distancing at work.
More about COVID-19 communication solutions from ListenTALK here.
ListenTALK is more than a transceiver, it's an all-in-one tour guide device that facilitates secure communication and collaboration among two or more people, in any setting. Best of all, ListenTALK transceivers take less than a second to set up and pair. With a ListenTALK tour guide system, you're ready to start your tour talk with others in no time.
ListenTALK Tour Guide System Features
Two-way discussion & feedback
Typical range - indoor 150m / outdoor 300m, depending on conditions
Up to 10 simultaneous tour talk groups
DECT radio technology - worldwide use, licence-free
Rechargeable or alkaline battery options
ListenTALK Tour Guide System - A Simple & Flexible Solution for Mobile Collaboration
ListenTALK is simple to use. Tour groups can easily be configured using the docking station tray and the push of a button, or on-the-go, thanks to Near Field Communication (NFC) by tapping the leader's transceiver. ListenTALK was designed with flexibility in mind, leaders can easily designate one of three participant modes to meet the needs of any venue or setting.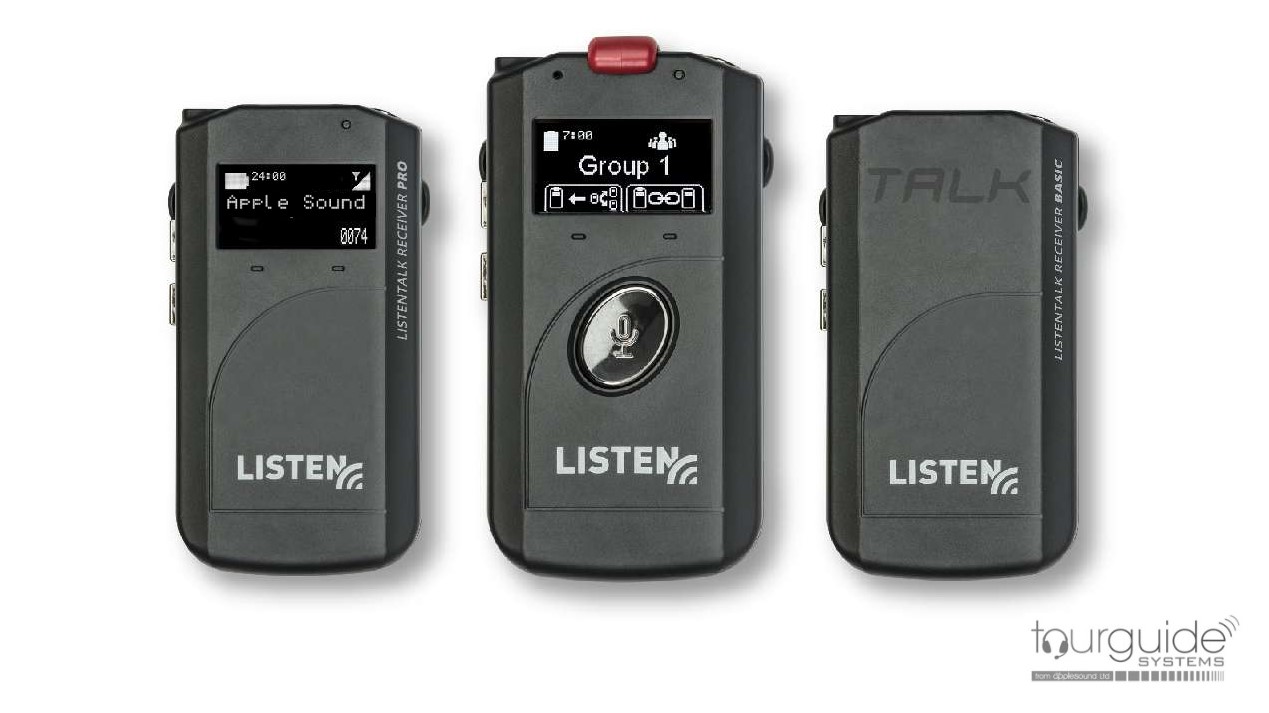 3 Tour Guide Participant Modes:
LISTEN - Tour participants in listen-only mode
RESPOND - Tour participants can listen and respond direct to the tour leader - for Q & A / questions / talkback that is managed by the tour leader
DISCUSS - Tour participants can listen and respond to all of the tour group - for fully interactive discussion and training applications

2-Way Communication
With one-way and two-way tour guide options, you can field questions and engage your tour group without raising your voice or repeating yourself.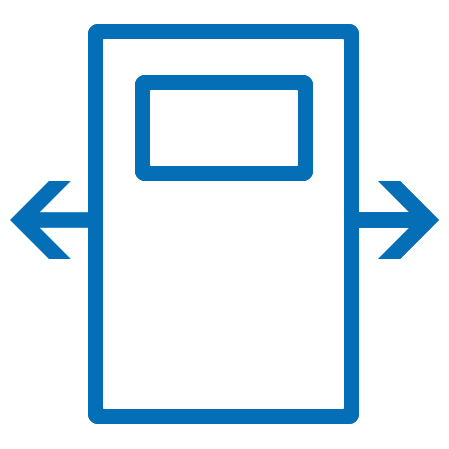 Portable
ListenTALK is a completely wireless tour guide system, so you can communicate on the go, wherever you are.

One-Touch Group Setup
With a single tap, ListenTALK devices can be paired on-the-fly and multiple groups can be created in seconds - up to 10 simultaneous groups.
Expand the group with Listen-only Receivers - these simpler receivers are for larger groups on walking tours or other applications where participants only need to hear the guide(s). There is a range of ListenTALK earphones, headphones and headsets available to match all environments and tour applications. Hearing aid users are included with the addition of the plug-in neck loop option.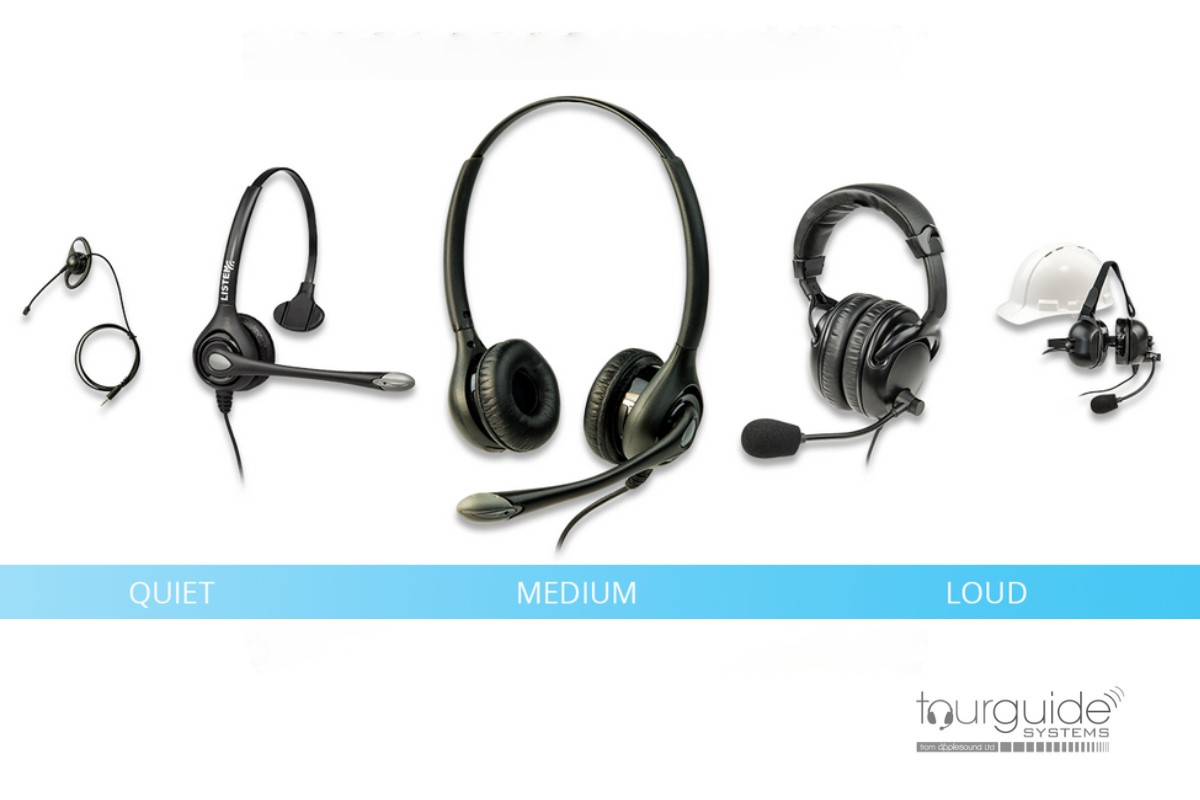 Use ListenTALK to Resolve the Audio Challenges of Social Distancing :
INTERACTIVE GUIDED TOURS - Whether touring a noisy plant or a reverent museum exhibit, tour guides need to be heard without having to raise their voice or repeat themselves. ListenTALK wireless tour guide system was built to meet the challenges of ANY environment, and even allows two-way communication for fielding questions and encouraging discussion. Ideal for city walks, museums, heritage buildings, and group tours at tourist attractions.
The Leader can talk & listen to the tour guests and choose to playback pre-recorded audio from an external player - for example, an audio clip narrating a specific historical event during a heritage tour, or on a factory tour this could provide technical detail of the manufacturing process on a specific production line.
TRAINING & COLLABORATION - ListenTALK takes training to the next level. Imagine two-way communication during field sales or sports training with no strain on your voice. Now you can ensure all participants can engage and understand the information that is being shared as well as field questions and provide feedback in real-time when it is most valuable. Production line huddle meetings can be held with social distancing, while staying connected to the team with two-way headsets.
EVENT PRODUCTION / INTERCOM - From school plays, to film productions and stage musicals, directors and stage crew need to clearly communicate behind the scenes. ListenTALK wireless theatre talkback provides a simple, affordable, and secure two-way communication to ensure your production comes off without a hitch.
INTERPRETATION - ListenTALK is breaking the language barrier. Whether you need to clearly communicate with foreign investors, or include foreign language speakers in your worship services, the need for simultaneous interpretation is a growing need worldwide. Mobile, flexible and secure - ListenTALK is the perfect solution for up to 10 simultaneous translation groups to make sure everyone is part of the conversation.
ASSISTIVE LISTENING - Everyone deserves an exceptional listening experience. ListenTALK is the simplest and most reliable tour guide solution to meet your assistive listening needs. Flexible for a variety of listening environments and encrypted for security, ListenTALK helps you meet global assistive listening compliance standards.