Staff Training and Induction
Use ListenTALK for Training and Induction during factory floor training/induction field sales, production line meetings or sports training.
ListenTALK takes training to the next level. Imagine two-way communication during training sessions on the shop-floor or, coaching sports with no strain on your voice. Now you can ensure all participants can engage and understand the information that is being shared, as well as field questions and provide feedback, in real-time, when it is most valuable - even where hearing protection is mandatory.  
Apple Sound Ltd is a Trusted Partner & reseller for Listen Technologies in the UK & Ireland.
---
Two-Way Headset System for Staff Training
ListenTALK is perfect for training and staff induction, whether in the workplace, education or on the sports field. Background noise and social distancing measures can make training sessions on the factory floor challenging - ListenTALK solves these problems. ListenTALK two-way portable discussion system allows two-way talk amongst all participants. 
 

Hands-free - allows the trainer to demonstrate
Multiple instructors can speak to a training group and field questions - all at the push of a button
Allows three simultaneous talkers hands-free
Everything is wireless, with devices operating for up to 12 hours
There is a range of headsets for all environments
Participants can quickly join training groups or, a supervisor can move between active sessions, by tapping their device against the group leader's device. 
See how...

​
---
Using ListenTALK for Workplace Induction
Production line huddle meetings can be held with social distancing, while staying connected to the team with two-way communication.
The ListenTALK system combats machinery noise on the factory floor and allows team meetings to go ahead alongside manufacturing processes or in the warehouse. 
While outdoors on site visits, using ListenTALK allows any size group to tour a construction site, for  example, keeping everyone involved in the discussion.
Up to three people can talk at one time, while the system's intelligent management of active talkers keeps the conversation flowing naturally and minimises background noise.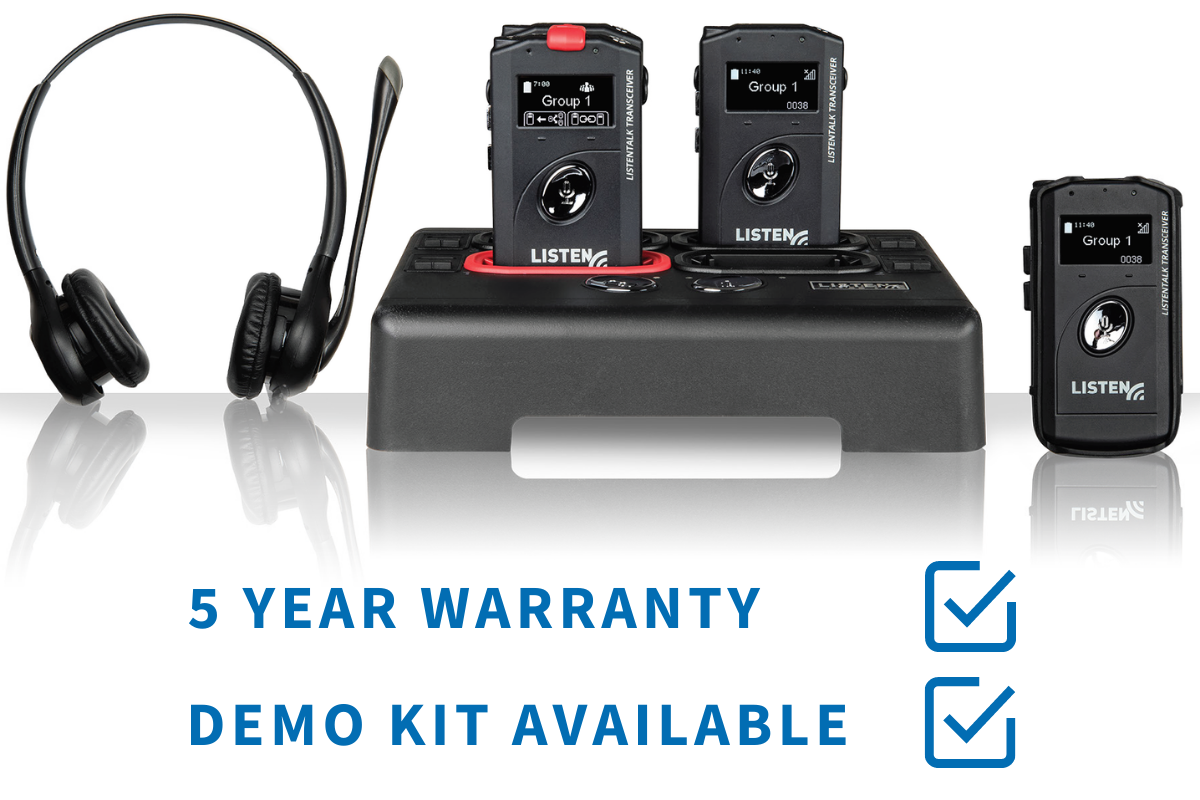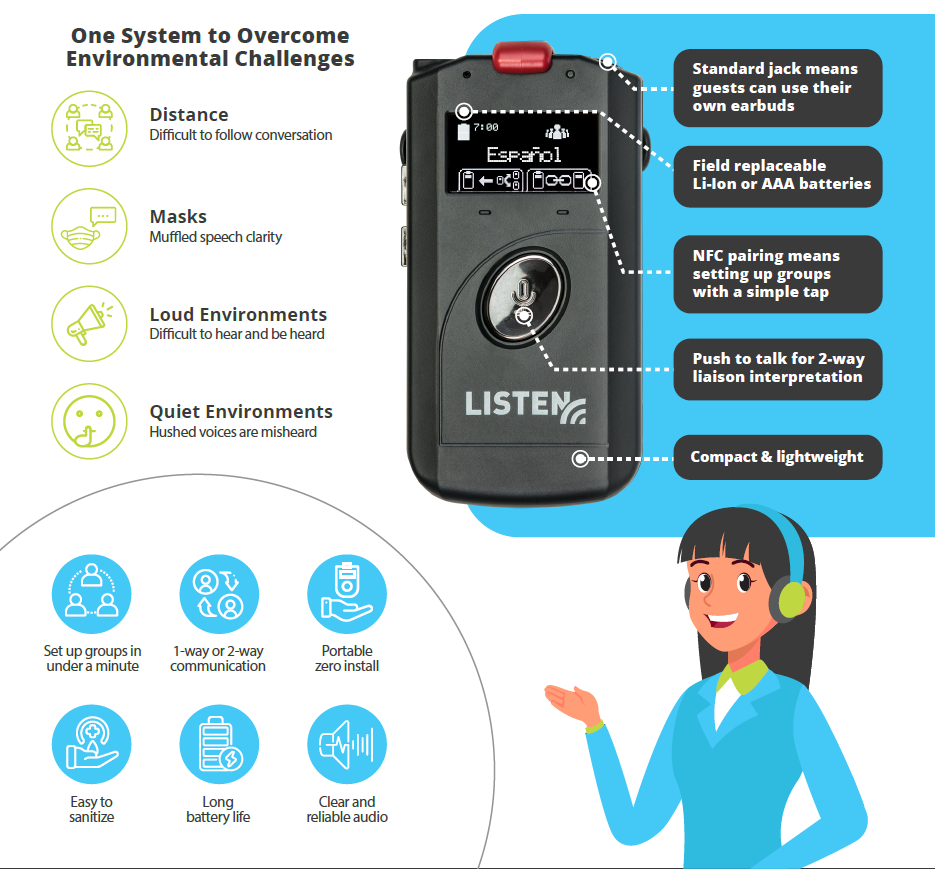 ---
​
Select One-Way or Two-Way Communication
ListenTALK, one system for many uses - the trainer can choose which mode is best for their session. Allow trainees to ask questions with 2-way communication or limit the group to 1-way communication for a listen-only instruction. The trainer determines the optimal communication set-up for delivering the content, and toggle between communication options with a single button press.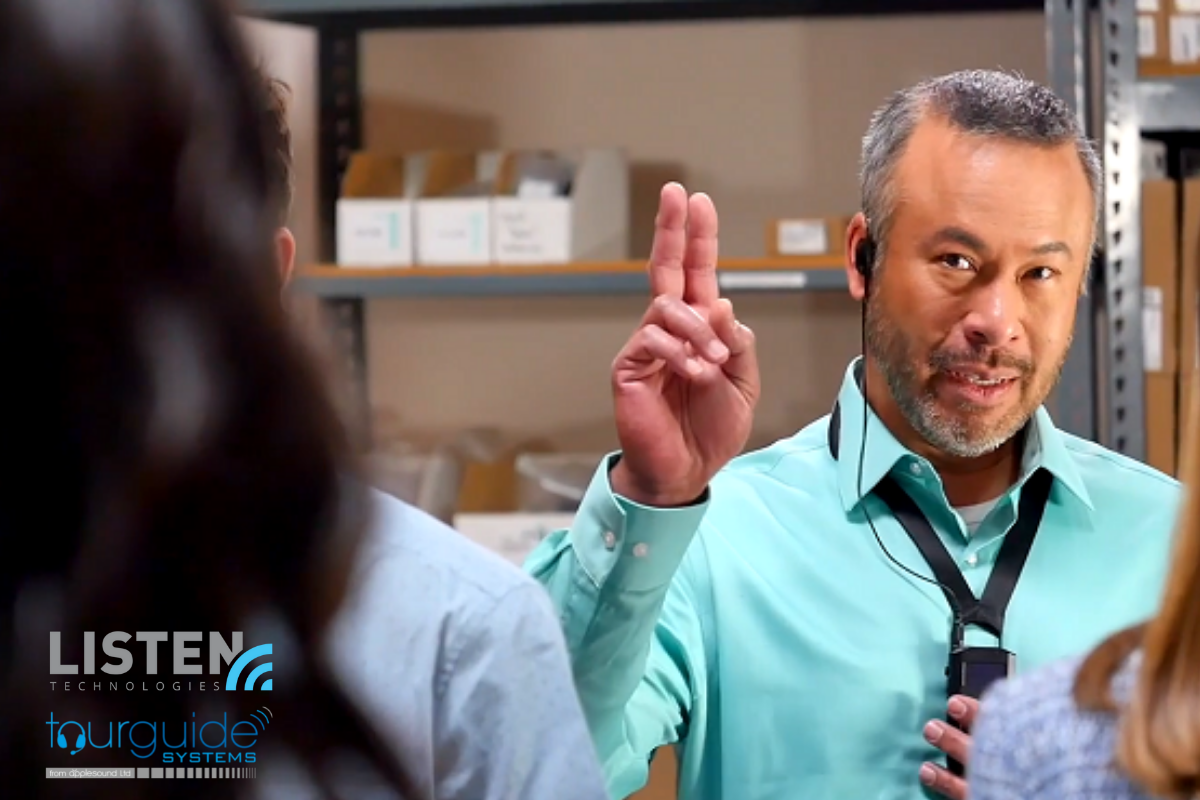 ​
Optional Headsets
ListenTALK makes it easy for you to choose the best headset option for trainers and trainees.
The ListenTALK device is supplied with a single earpiece for listening - but the trainer is better to use one of the plug-in headsets, so they can work hands-free. Trainees can use the supplied earpiece to listen; when they need to respond, they simply press the Talk silver button and speak into the top of the device. In noisier workplaces, there is a range of headsets for single ear or both ears, plus ear-defenders where certified hearing protectors are mandatory.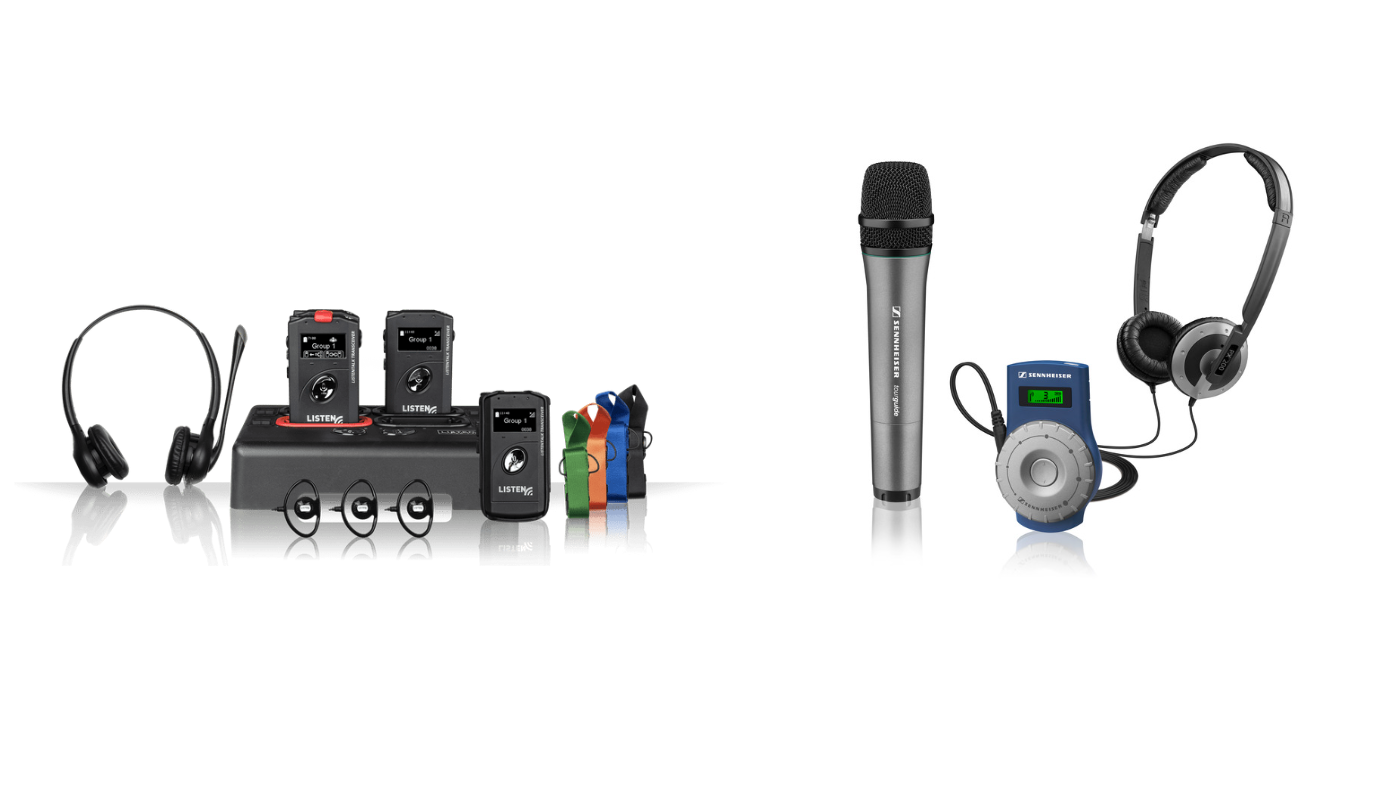 ​
​
​
​
​