Should you hire or buy a Tourguide System?
Tourguide-SYSTEMS offer complete solutions, helping you decide which is the best system to meet your needs. We are not tied to a manufacturer or product, so offer impartial, balanced advice to selecting the right system while considering the lifetime cost of ownership.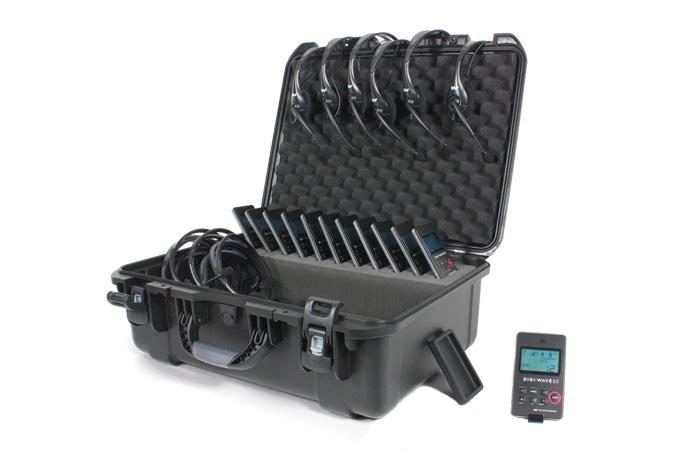 Buying or renting the system depends on how often you are likely to use it. Many customers start by renting a system on two or three occasions before deciding that purchasing a system outright would be more convenient and financially worthwhile. Similarly, customers who have bought a system to cater for their regular events subsequently hire in further systems for larger events such as open days.
Hire a tour guide system
We stock rental devices from major tourguide system brands like Sennheiser, suitable for all applications.
We hire to many household names throughout the United Kingdom and our tourguide systems are used at events throughout Europe and further afield.
Buy a tour guide system
We have been selling Tourguide systems for more than 25 years to many types of industries. With this vast experience we are confident we can advise you as to the best solution for your needs and within available budget - we select the products carefully following extensive testing in real applications. We also customise accessories like headsets for bespoke applications.
You can purchase the number of receivers you need now and add more in the future as your tours grow. If you have infrequent, special events and need additional receivers, then you can top-up your own system by hiring in the extras you need. We also offer business leasing as an alternative to capital purchase.
Try before you buy
Don't just take our word for it - we have demonstration equipment for all systems we sell, so you may try the equipment for yourself to make comparisons. You may prefer to hire initially and then purchase your own system for your regular tours (ask for details).