Sennheiser
Sennheiser is shaping the Future of Audio - a vision built on a 70-year history of innovation and a continued drive for excellence.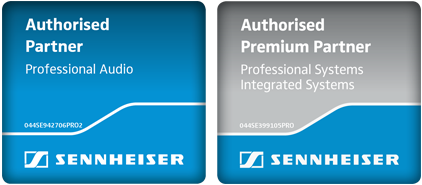 For seven decades the Sennheiser name has stood for top-quality products, true sound and tailor-made solutions for every aspect of recording, transmission and reproduction of sound. Sennheiser want people to not only hear all aspects of sound, but also to feel it, too. With German engineering, years of experience in professional business, and innovative science, they set new standards for headphones, headsets, microphones, and integrated systems.
We've been supplying Sennheiser products for over 25 years, specialising in Sennheiser tourguide systems, wireless microphones & headphones, delegate microphones and integrated conference discussion solutions.