 Sun Valley foods Ltd operates a state-of-the-art chicken meat processing plant producing breaded and battered chicken products.
The site opened in 1995 and employs people across its production, new product development and commercial teams. The plant boosts a modern and spacious production environment and a knowledgeable and experienced team to best serve the needs of its customers.
The 13-acre site has the capacity to produce up to 33,000 tonnes of product per year.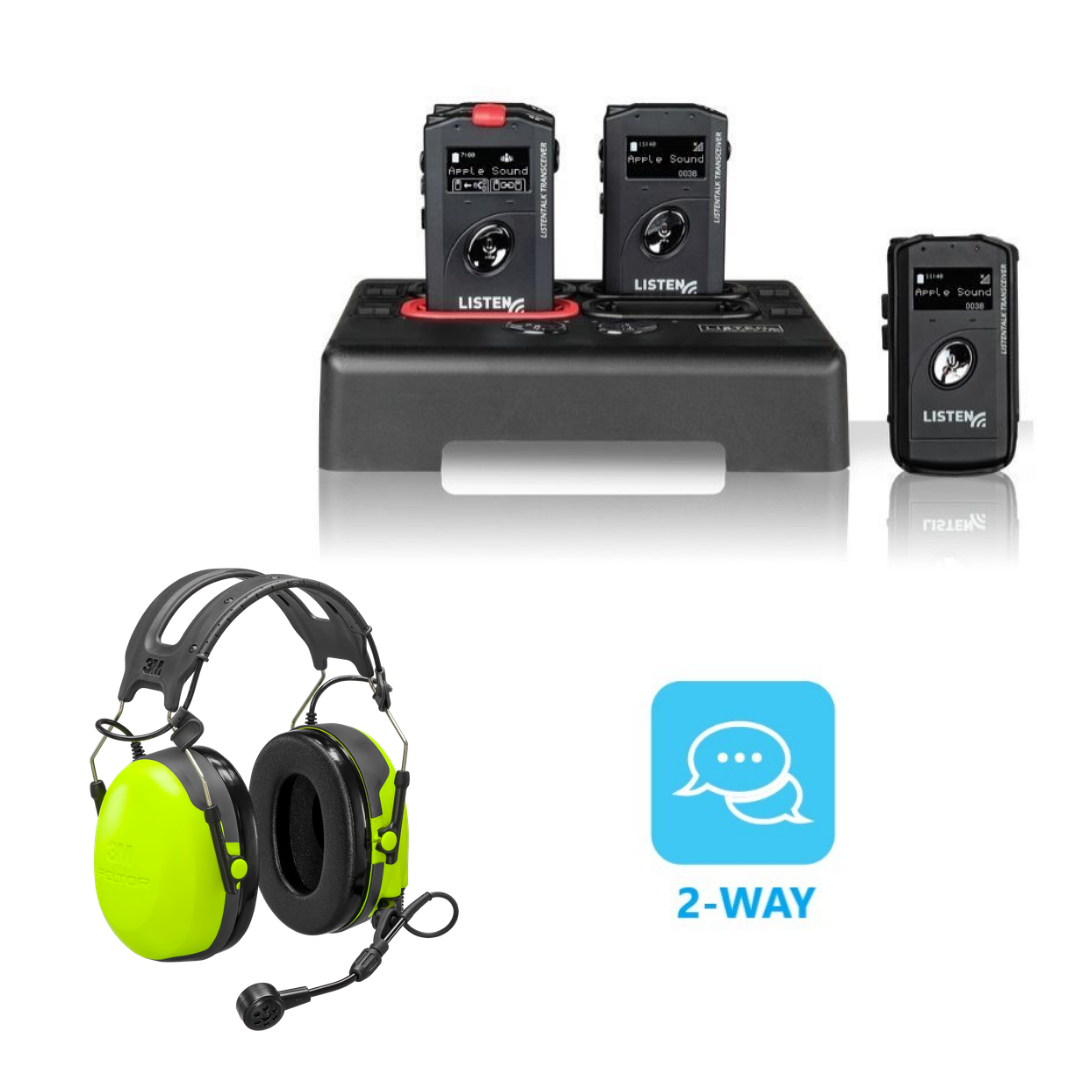 "The ListenTALK two-way tourguide system provided the perfect solution." 
Organisational Manager, Sun Valley.
The Challenge
Within the Food manufacturing industry, being Audited is a regular occurrence from food safety to Environmental compliance, including during the pandemic. So, it is essential that, during any inspection, the Auditor and the team can speak and be heard when touring the site and facilities - while keeping everyone distanced and not leaning into each other in the noisier areas. 
The Solution
Following a satisfactory trial, ListenTALK gave the business this application and ensured that the Audit and the support team could all communicate with easy even with masks on.  The challenge presented by the noisy plant is overcome by the ear-defender headsets that are certified hearing protectors. 
The Benefits
The compact, lightweight devices allow clear, two-way discussion between all participants on the plant tour. Audits proceed without hinderance from social distancing, wearing masks or background noise. The initial system has been expanded to accommodate both larger groups and multiple smaller groups, as ListenTALK is easily configured for each day's tasks.