ListenTALK Tour Guide System Features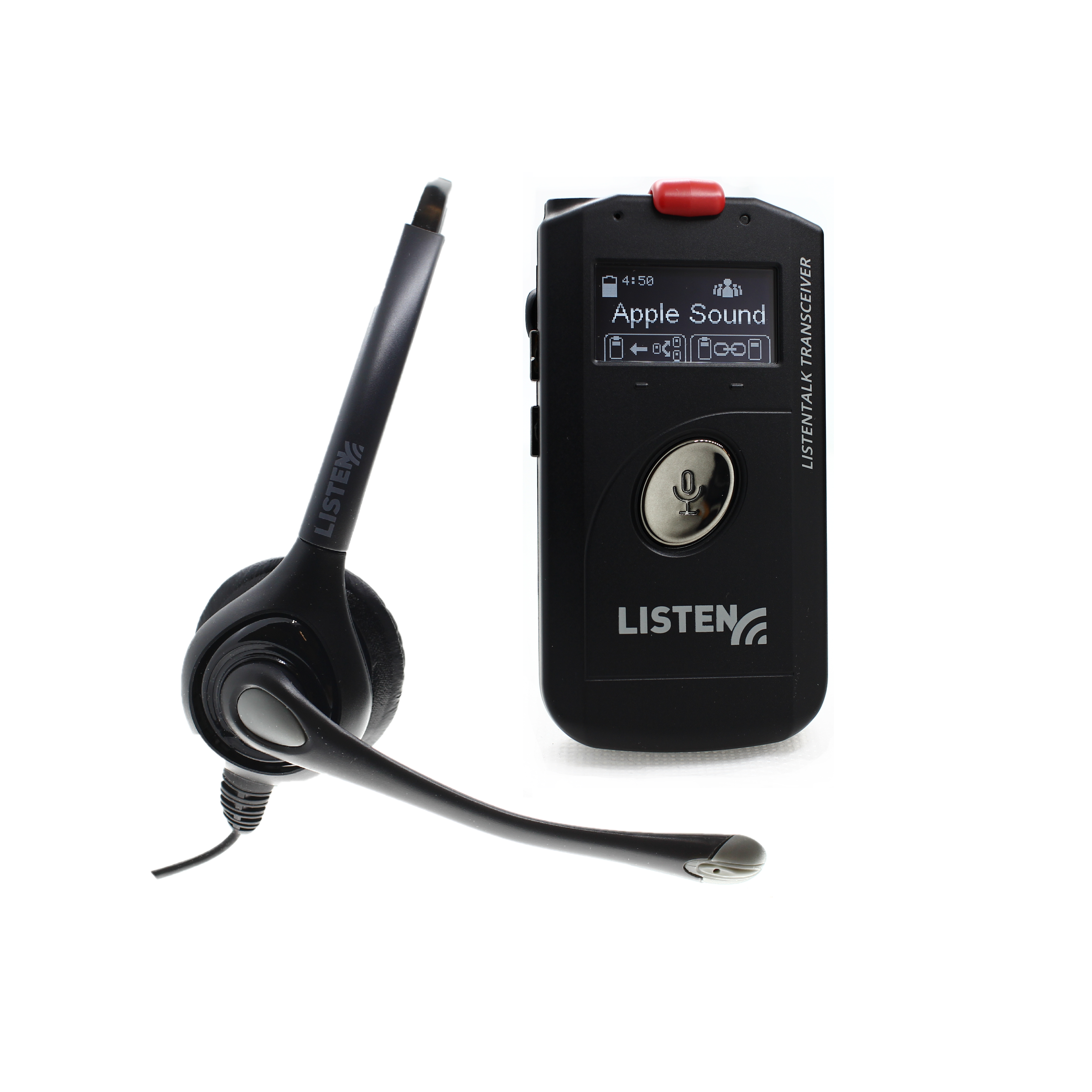 ​
Apple Sound Ltd is a Trusted Partner & reseller for Listen Technologies in the UK & Ireland.
One Tourguide System, Many Uses
Walking and talking as a group? ListenTALK allows you to take control of the conversation and include each group member individually in any setting. Whether your group is struggling to stay within the range of your voice or background noise is disrupting your talk — ListenTALK connects you to your guests with clear audio, so they can focus on your message. ListenTALK is a portable, wearable wireless tour guide system that transmits audio from a presenter to their audience.
---
System Features
Two-way discussion & feedback
Typical range - indoor 150m / outdoor 300m, depending on conditions
Up to 30 simultaneous tour talk groups
DECT radio technology - licence-free in UK & EU
Rechargeable or alkaline battery options
3 Tour Guide Participant Modes:
Listen - Tour participants in listen-only mode
Respond - Tour participants can listen and respond direct to the tour leader - for Q & A / questions / talkback that is managed by the tour leader
Discuss - Tour participants can listen and respond to all of the tour group - for fully interactive discussion and training applications
Five-year product warranty

One-way Listen-Only - With ListenTALK you can have a simple tourguide setup with one tour leader talking to as many listen-only guests as needed. Listen-only Receivers are simpler receivers for larger groups on walking tours or other applications where participants only need to hear the guide(s). You can have secondary guides talking too and integrate interpreters. Read more - GUIDED TOURS →
2-Way Communication with Talkback - With one-way and two-way tour guide options, you can field questions and engage your tour group without raising your voice or repeating yourself. In discussion groups, the system's intelligent management of active talkers keeps the conversation flowing naturally. Read more - TRAINING & COLLABORATION →
Portable - ListenTALK is a completely self-contained, wireless tour guide system, so you can communicate on the go, wherever you are.
One-Touch Group Setup - With a single tap, ListenTALK devices can be paired on-the-fly and multiple groups can be created in seconds - up to 30 simultaneous groups in the same area. See how
Interpretation - ListenTALK bridges language barriers by integrating interpreters in tour groups, promoting inclusion and ensuring everyone is understood. Read more - INTERPRETATION →
Security - Digital encryption technology ensures your conversations are private to each group. Read more - SECURITY →
Headphone & Headset Options - There is a range of ListenTALK earphones, headphones and headsets available to match all environments and tour applications. Hearing aid users are included with the addition of the plug-in neck loop option. Browse products - HEADSET OPTIONS →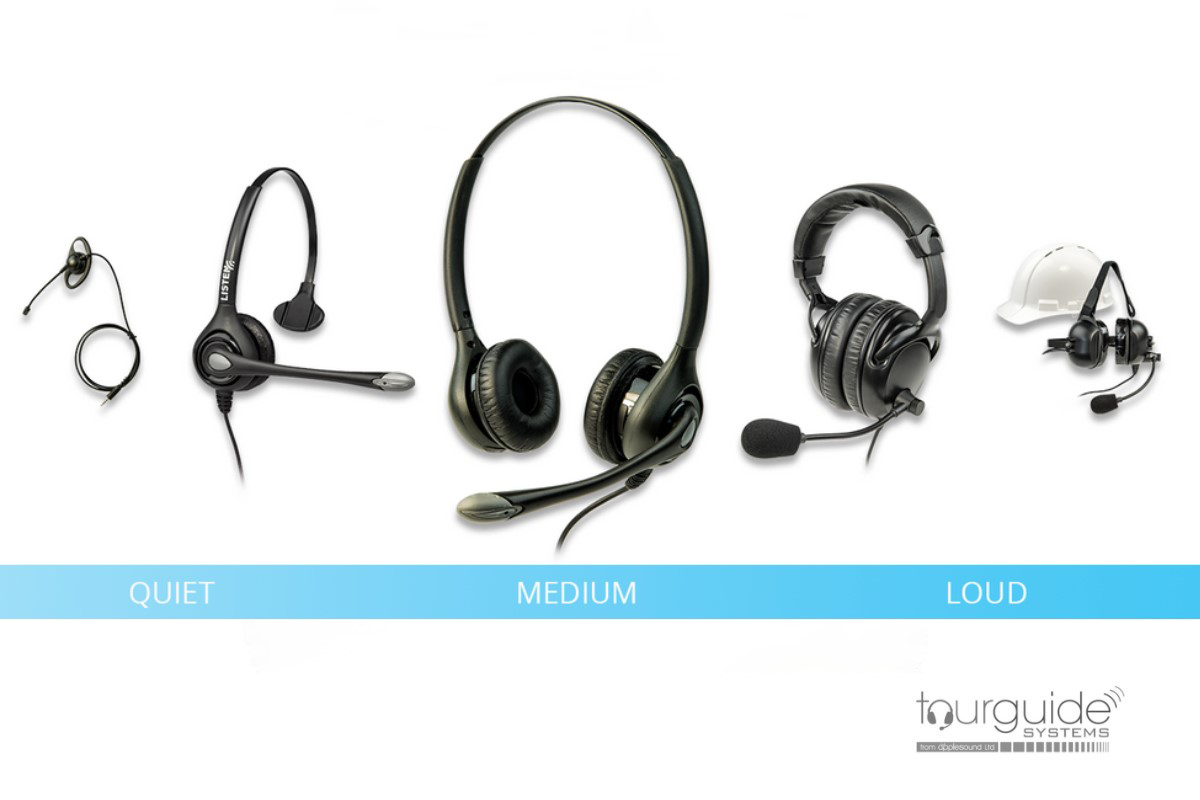 ​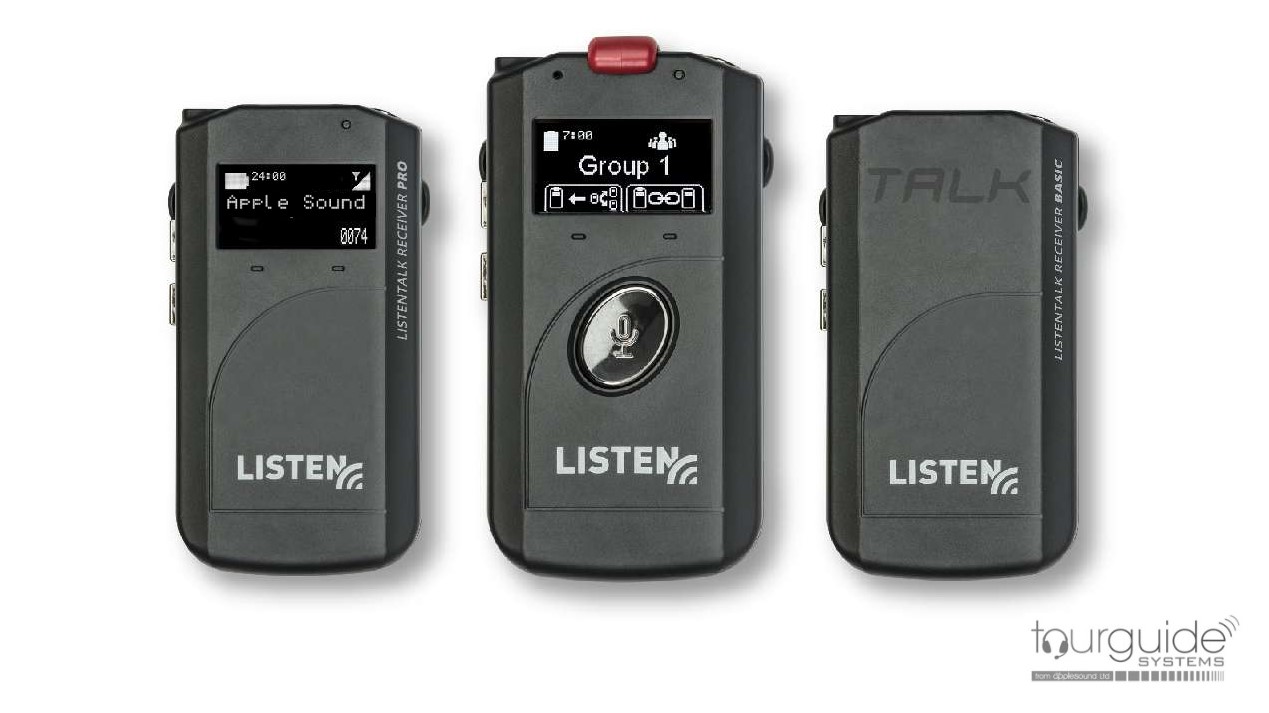 ​
ListenTALK is available as individual items and in packages too, so you can buy just the number of devices you need.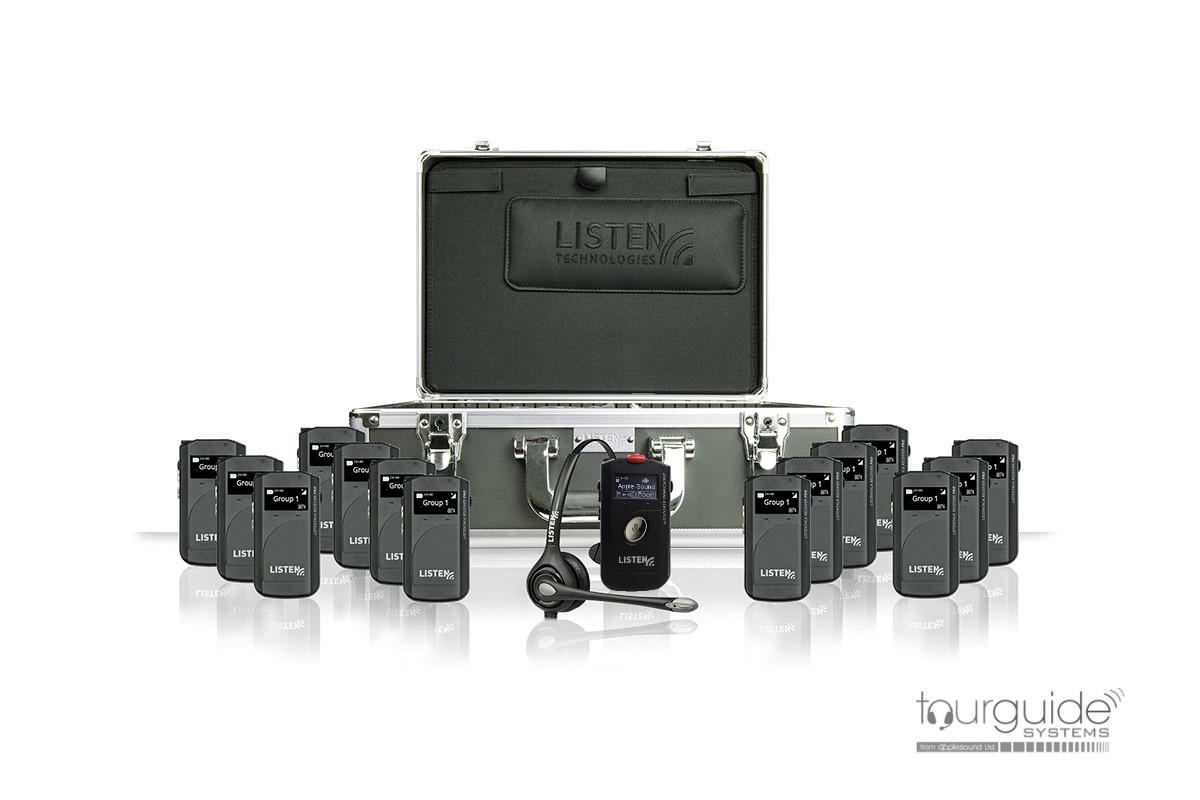 ​