INTERPRETATION 
Use ListenTALK for tour party guests to hear clear interpretation.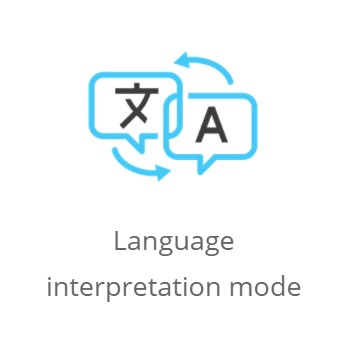 Apple Sound Ltd is a Trusted Partner & reseller for Listen Technologies in the UK & Ireland.

ListenTALK is breaking the language barrier. Whether you need to clearly communicate with foreign investors visiting a factory, or include foreign language speakers in your worship services, the need for simultaneous interpretation is a growing need.
Portable, flexible and secure - ListenTALK is the perfect solution for up to 30 simultaneous translation groups to make sure everyone is part of the conversation.
---
Interpretation for Delegates or Tour Party Guests that Listen-only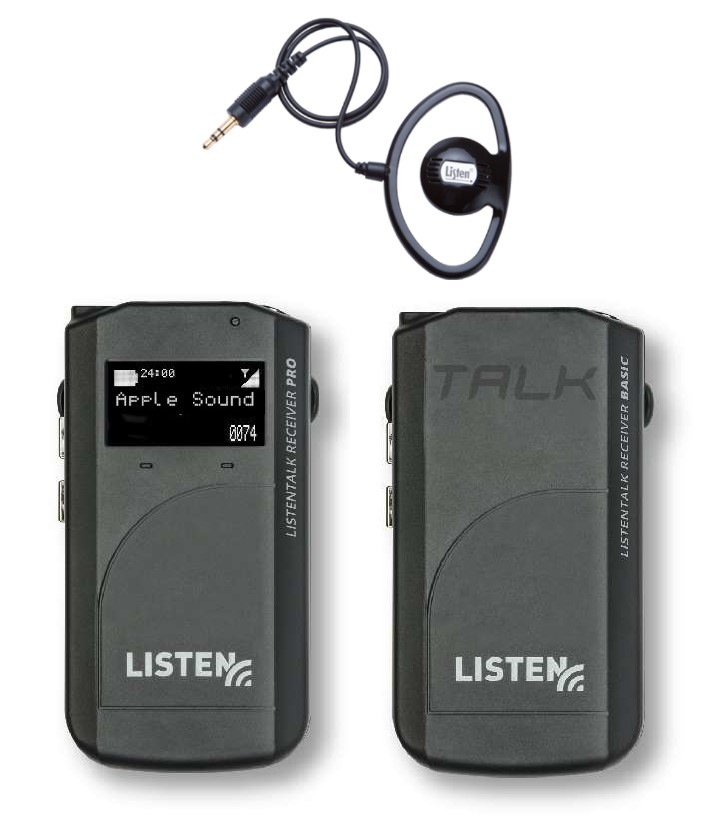 Tour guests have a ListenTALK LKR-11 or LKR-12 receiver and listen either with the included earpiece, on their own earbuds (via the standard jack plug) or those provided by the tour guide.
There is a wide variety of headphones available to suit all environments:
single earphones, ear-hooks - allowing the guest to hear ambient sounds on walking tours
dual headphones with head-band - better when there is background noise and improves clarity when listening to interpretation
dual headphones with neck-band - to allow for personal headwear (or PPE in a factory like a bump-cap)
there are headphones that can be sanitized with alcohol wipes prior to use
hearing aid users may use their 'T-position' with the optional personal neck loop. 
---
Interpretation for Delegates or Tour Party Guests with Talkback Option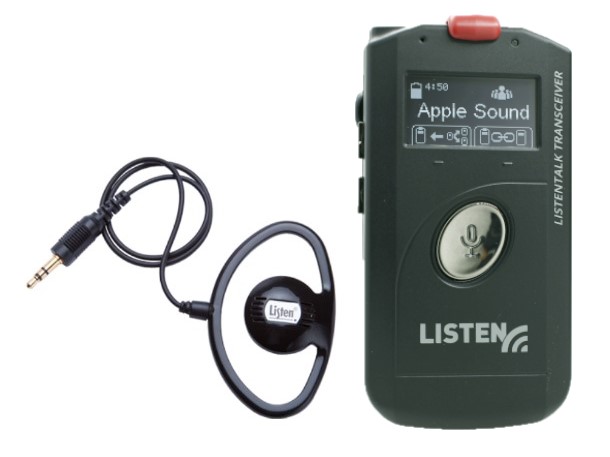 In addition to listening to the interpreter, when guests use the ListenTALK LK-1 transceiver they have the option to ask questions directly to their interpreter, two-way liaison interpretation. The guest just presses the Talk-button and speaks into the internal microphone at the top of the ListenTALK device. The interpreter controls this option.
The interpreter may choose to accept questions privately from individual guests, or to allow all to hear guest questions.  Ideal for separate language huddle groups and breakout sessions in-between the main event.
There are 2-way headsets available too for more challenging applications like a noisy factory tour. 
---
---
Interpretation for Houses of Worship
ListenTALK enables houses of worship to discreetly include congregation members who speak other languages. The entirely portable nature of the system allows an interpreter to position themselves apart from the main congregation, listen to the service in their headset and speak the translated words to their listeners (whisper-translation), using one pocket-sized unit.  
Listeners have a small ListenTALK receiver on a lanyard around their neck with the included earpiece or, plug-in their own earbuds. in the interpreter's group are able to hear in their preferred language the words of the service translated from the original source. 
The advantages of ListenTALK are that listeners can sit amongst the congregation and the same setup can be used for classroom discussion, prayer groups, field trips and more.
Contact Us for a quote.