Our ATS-22 is a low-cost tour guide system with talkback that is ideal for walking tour parties.
Our ATS-22 System offers an economic solution for walking tours offering participants an interactive experience with their tour guide.
The guide can offer a listen-only tour delivering commentary about historic landmarks on a walk or describing paintings in a gallery, for examples. The guide can then switch to tour talk mode and invite questions or discussion amongst the tour party. Tour participants simply press the TALK button on their receover and speak into the top of their device.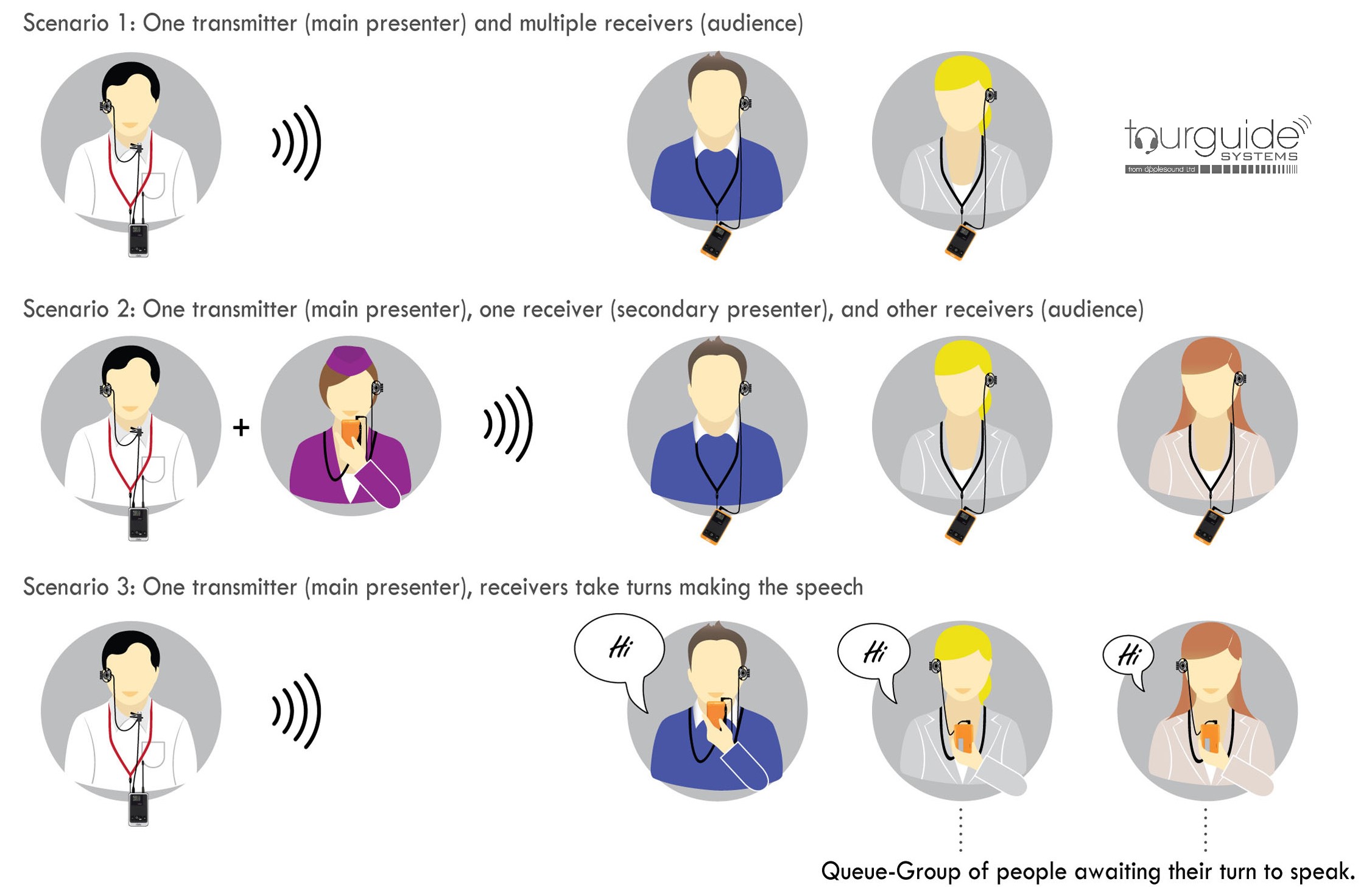 Miniature lightweight devices – only 34g – very comfortable to wear
Simple to operate 
4 channels (tour groups) can operate simultaneously in the same area
Licence-free in the UK and EU
Ideal for travel & city tours, sight-seeing where your tour group participants can interact
You may purchase individual components or take advantage of one of our System Package Deals. 
ATS-22T Digital Tour Guide Transmitter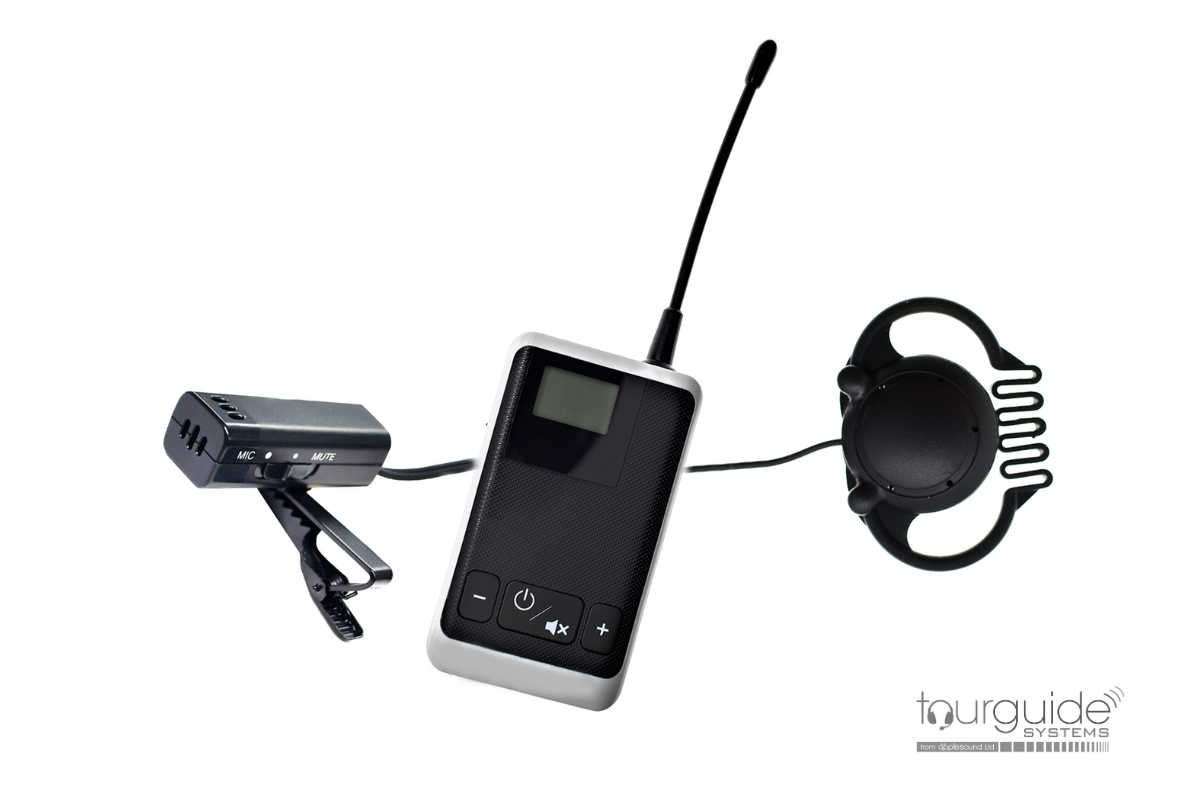 ​
Just power-on, connect the supplied lapel earpiece/microphone and go!
Simple push button to mute the microphone
Microphone volume adjustment with the + - buttons
Talkback mode on/off slide-switch - easily change from listen-only to allow talkback from participants
Up to 11 hours of continuous use per charge
Easy to read LCD screen displays channel number, volume, microphone mute, and battery condition
Turn off the transmitter and all receivers in the group will power off automatically in 20 mins

ATS-22R Digital Tour Guide Receiver with Talkback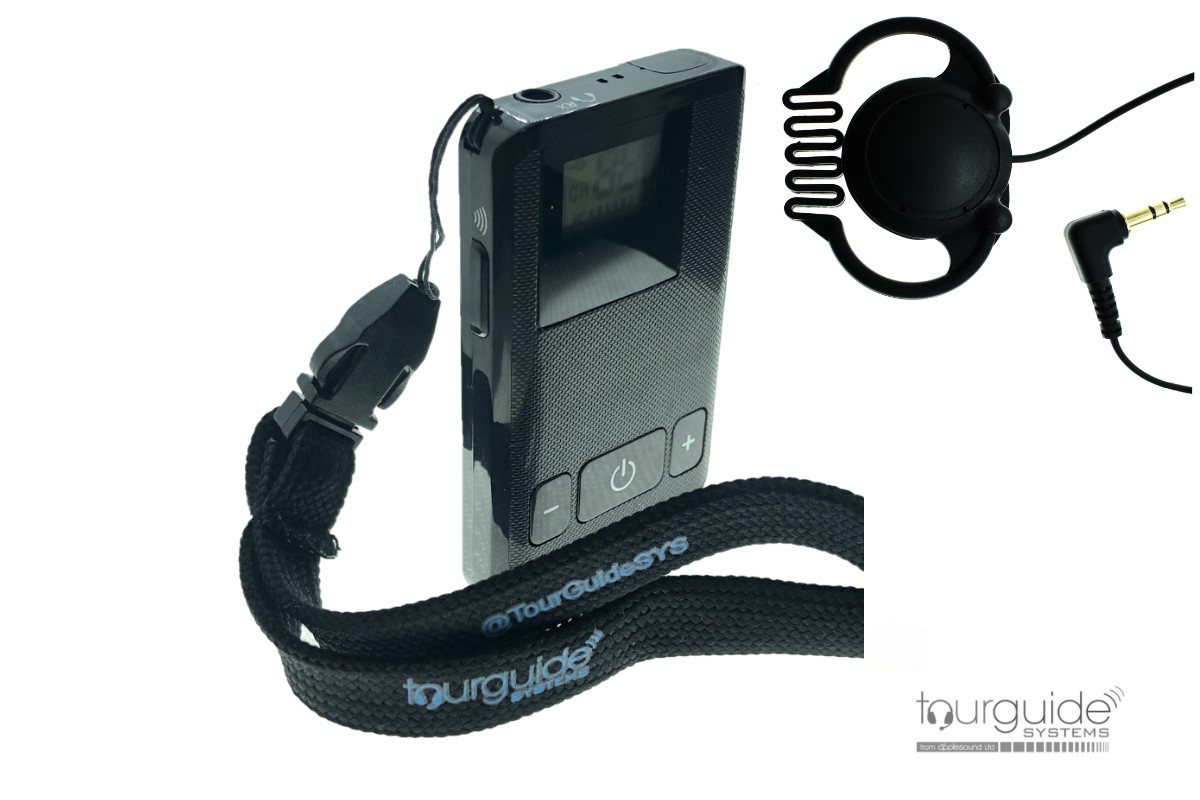 Up to 16 hours of continuous use per charge
Easy to read LCD screen displays channel number, volume, and battery condition
Eco + Energy saving – Receiver will power off automatically if no signal is received for 20 mins
ATS-22 Charging Options
The ATS-22T transmitter and ATS-22R receiver use a standard micro-USB connector for charging. Individual devices may be charged using a cable to any USB power point. We offer two lightweight, compact charger-cases for systems - with 12-slots or 35-slots and a single power supply plug.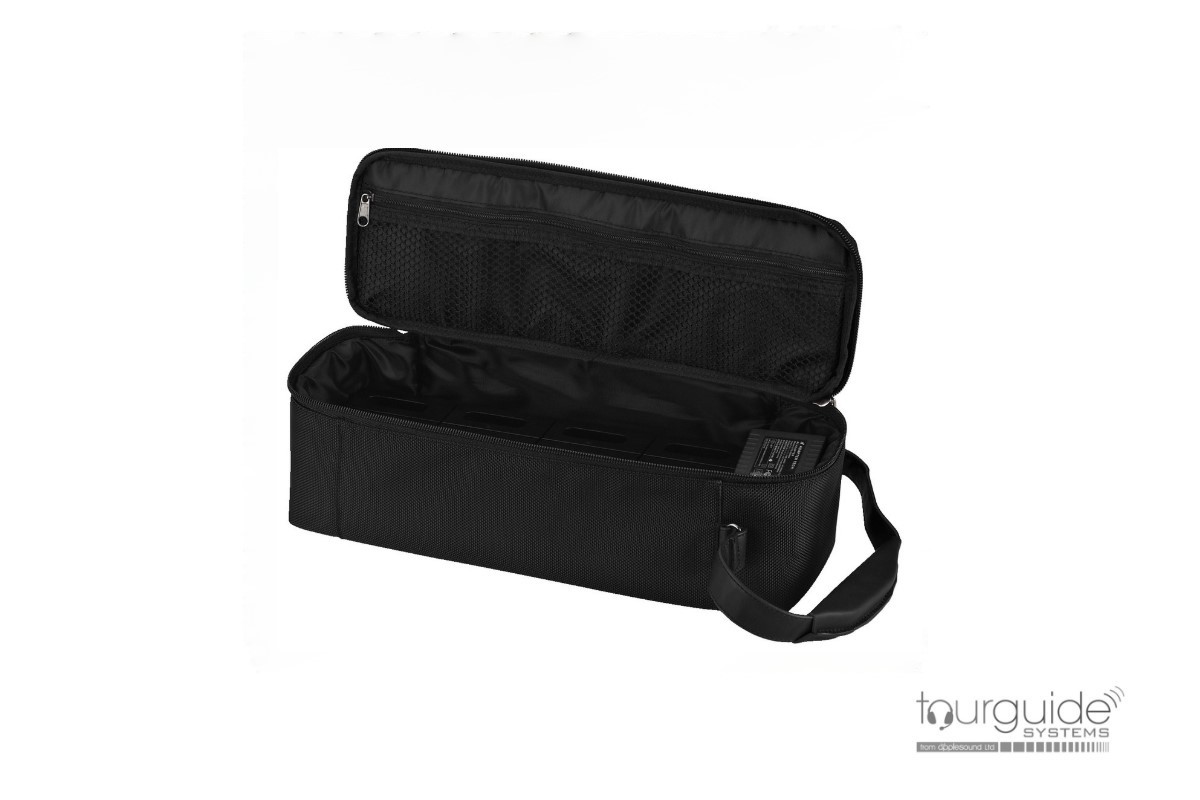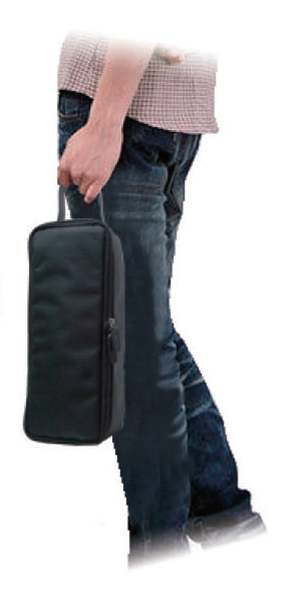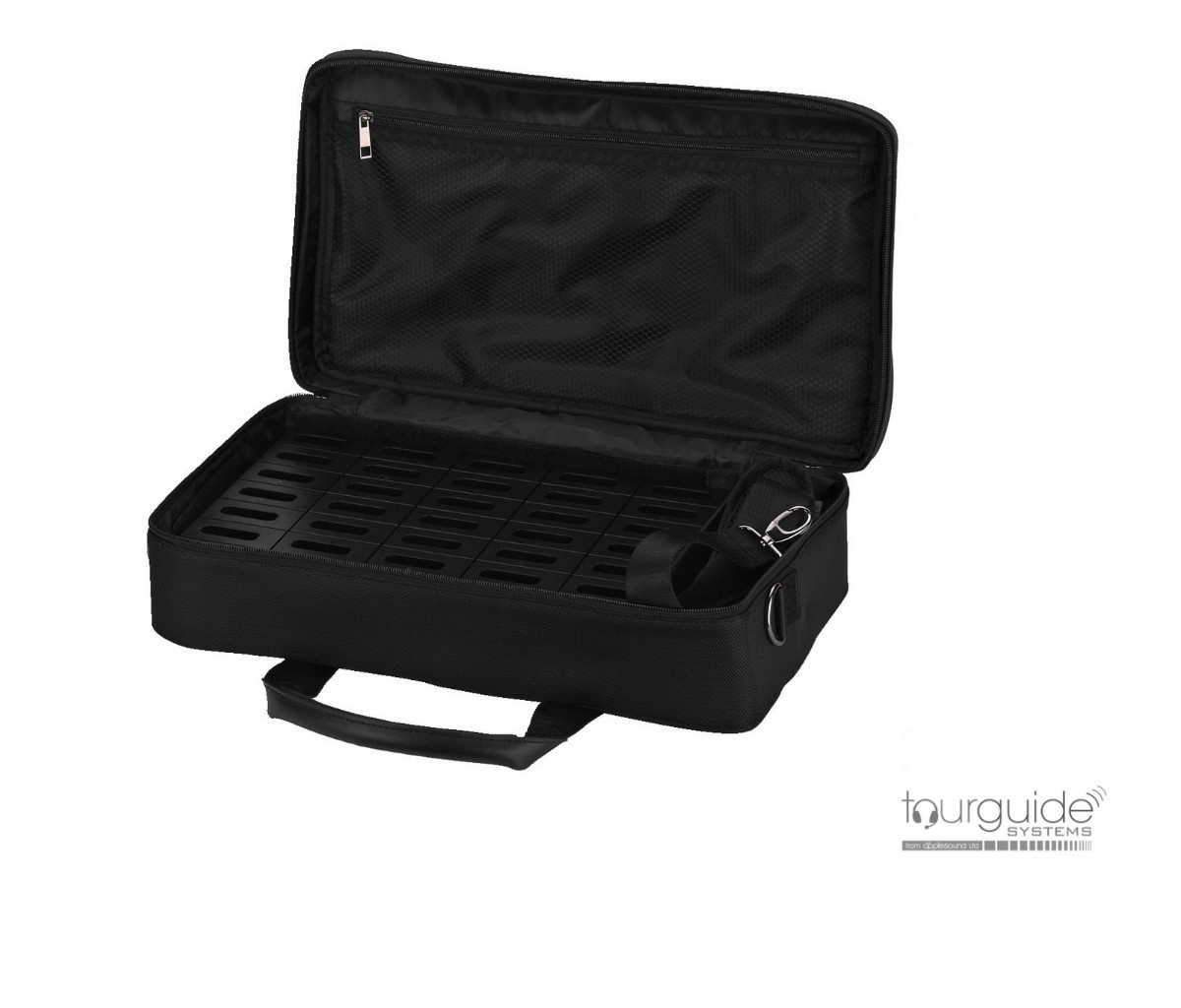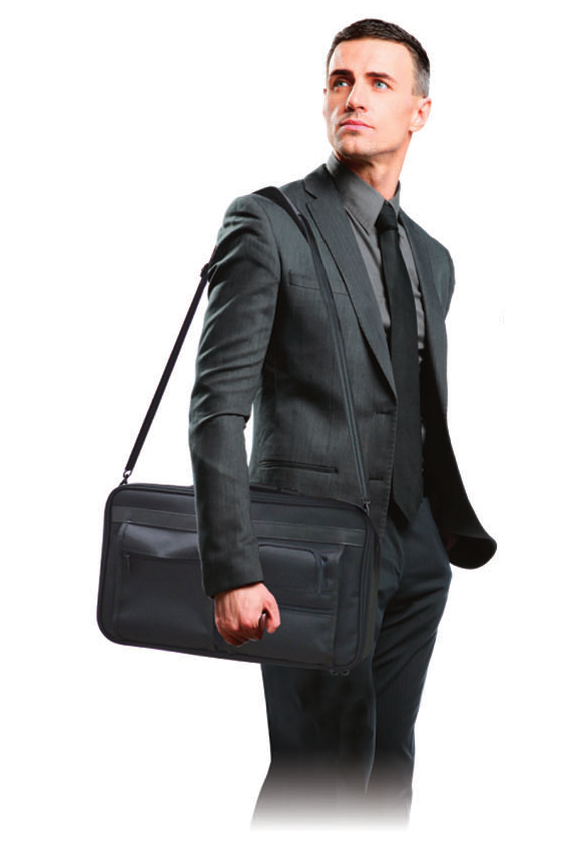 The devices push-in to each slot for charging and transportation. The charger-bags will charge the devices from flat in six hours - each device charges automatically to maintain optimum battery condition. There are pockets for earpieces and room for a head-worn microphone option too. Easy to carry to & from your tour location.