​
Our ListenTALK audio systems provide clear communication for film productions, stage musicals, directors and stage crew.
Available as individual items and in packages too, so you can buy just the number of devices you need.
Use ListenTALK for Event Production/Intercom for clear communication behind the scenes.​
---
From school plays, to film productions and stage musicals, directors and stage crew need to clearly communicate behind the scenes. ListenTALK wireless talkback audio systems provide a simple, affordable, and secure two-way communication to ensure your production comes off without a hitch.
Anywhere you need to stage-manage and event, ListenTALK provides a completely portable headset talkback system for the technical team and crew - at fashion shows, corporate events, tourist attractions, theme parks, product launches and more.
ListenTALK pocket-sized transceivers have a typical working range of up to 150 metres indoors and 300 metres outdoors.
You can use the included earpiece for listening (backstage areas, front-of-house, etc) and when you need to join the conversation, just press the Talk button and speak directly into the top of the device (internal microphone). There are different headset options available to suit other working conditions - single-sided for camera operators and dual-sided for medium to loud locations.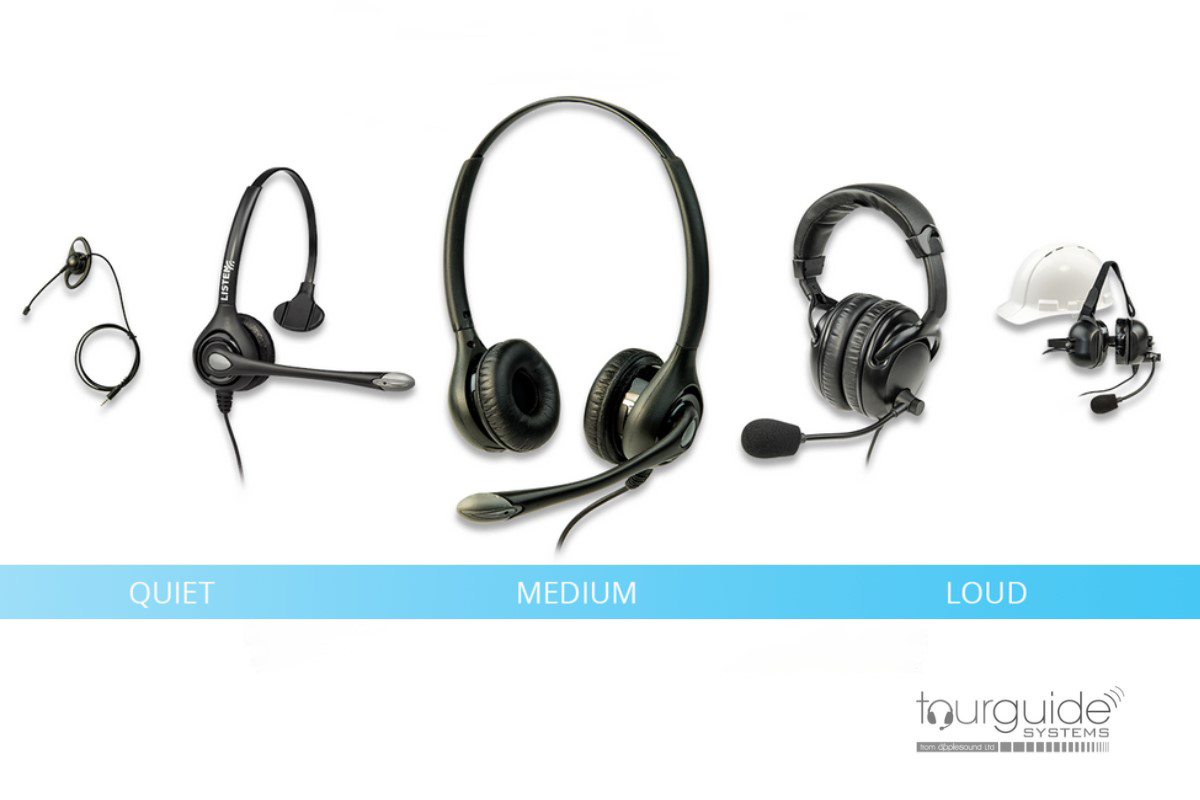 Multiple groups can be quickly setup as all devices are the same. You can have separate groups for producer/director/stage manager, sound & lighting, stage crew, video crew, front of house and so on - up to 30 simultaneous groups or sub groups in the same area. 
Moving between groups is easy - just take your transceiver to the group Leader's device and tap the devices together using NFC (Near Field Communication) pairing is simple. See how?
ListenTALK is available as individual items and in packages too, so you can hire or buy just the number of devices you need. 
---
Technical Information
For the more technically minded, ListenTALK transceivers operate on DECT frequencies (1.88-1.90GHz) so they won't take-up channels of radio mics, or most other RF comms or control systems. Digital transmission and spread-spectrum, frequency-hopping technologies ensure robust radio coverage, and up to 30 simultaneous groups & sub-groups. 
You can integrate ListenTALK with a hard-wired theatre talkback system too. Use one of the transceivers to connect to your base station via a suitable interface.
The device selected as Leader (which can be stationary and powered via a USB supply, or body-worn) needs to be within range of its group members.
You can inject show-relay at any Leader's device via an accessory LA-437 - this simple plug-in adapter has mini jack line input and adjustable input volume and voice over ducking. 
Within the device's setup menu, adjustments are available for mic gain or ALC, side tone, restricting user controls, etc. This can be achieved via the device menu or configured via the charger docking station connected to a PC loaded with the free software. The charger docks' and devices' firmware/software is updated this way too.
---
ListenTALK is available as individual items and in packages too, so you can HIRE or BUY just the number of devices you need.