Listen Technologies ListenTALK Two-way Tour Guide System
Nothing's more frustrating than a tour guide that you can't hear. But the mobility of a tour does present acoustic challenges—and Listen Technologies has the solution, the ListenTALK Tour Guide System.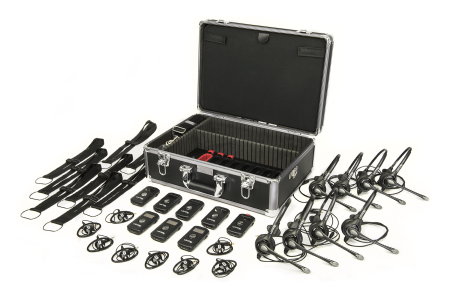 ListenTALK Two-way Tour Guide System
Simple, wireless and versatile - ListenTALK transmits a tour guide's voice to as many people as you need. The tour participants have individual volume controls to account for their listening preference. So even though the tour may be for a group, you can make it personal to each participant with a great sound experience. Get your participants involved in the discussion with ListenTALK everyone can listen AND talk - full-duplex operation - just push the talk-button to join the conversation. 
Mobile Tours That Get Everyone Talking
With Listen Tech's Portable DECT tour guide equipment, a headset conveniently plugs into a wireless body pack device that links the headsets worn by all the participants. Individuals can adjust their own volume control and customise sound to suit their needs. So even though the setting might change, the sound quality won't. Buy as many devices as you need – add more later on. 
Features:
Market-leading five-year warranty
Fast setup – just plug-in and talk
Multiple channels - allows up to 10 simultaneous adjacent tours
Choice of headphone types
Induction neck-loop for hearing aid users
Plug-in a Tie-clip, neck-worn, head-worn or hand-held microphone to start the discussion
Line input from iPod or other media player
DECT technology - licence-free worldwide
Rechargeable batteries
We ensure the system is set up and fully tested prior to despatch, so it's ready to use. 
ListenTALK two-way tour system for plant tours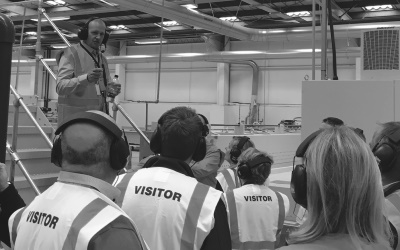 Improve your plant tours by encouraging your visitors to ask questions during the tour. Plant visitors can now discuss features with the tour guide right away, just by pressing the talk-button on their ListenTALK device. Simple to use in quiet to noisy environments; from the warehouse and on to the factory floor.
ListenTALK discussion system for VIP tours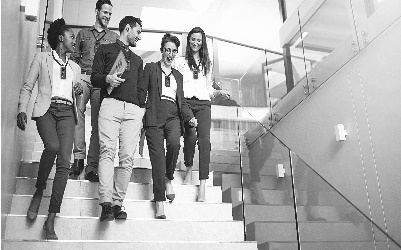 Get smart with your VIP tours by inviting questions and discussion amongst the tour group. Everyone uses a headset, so discreet conversation is easy and wherever you are your tour talk is secure, as ListenTALK incorporates encryption technology. Perfect for investor visits and boardroom guest tours.
Choice of headsets for quiet or noisy spaces
Interpreters can work alongside the group
ListenTALK two-way tour system for training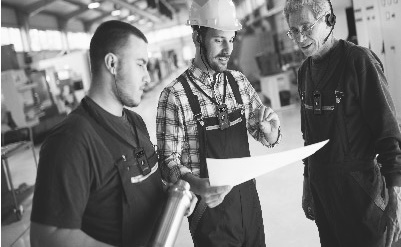 ListenTALK is perfect for training and staff induction, whether in the workplace, education or on the sports field. ListenTALK two-way portable discussion system allows two-way talk amongst all participants. 
Hands-free - allows the trainer to demonstrate
Multiple instructors can speak to a training group and field questions - all at the push of a button
Everything is wireless, with devices operating for up to 12 hours
Participants can quickly join training groups or move between the interactive sessions by tapping their device against the tour leader's device.