Listen Technologies ListenTALK Two-way Tour Guide System
Nothing's more frustrating than a tour guide that you can't hear - ListenTALK Tour Guide System is the solution for listen-only tour or adding talkback. 
Apple Sound Ltd is a Trusted Partner & reseller for Listen Technologies in the UK & Ireland.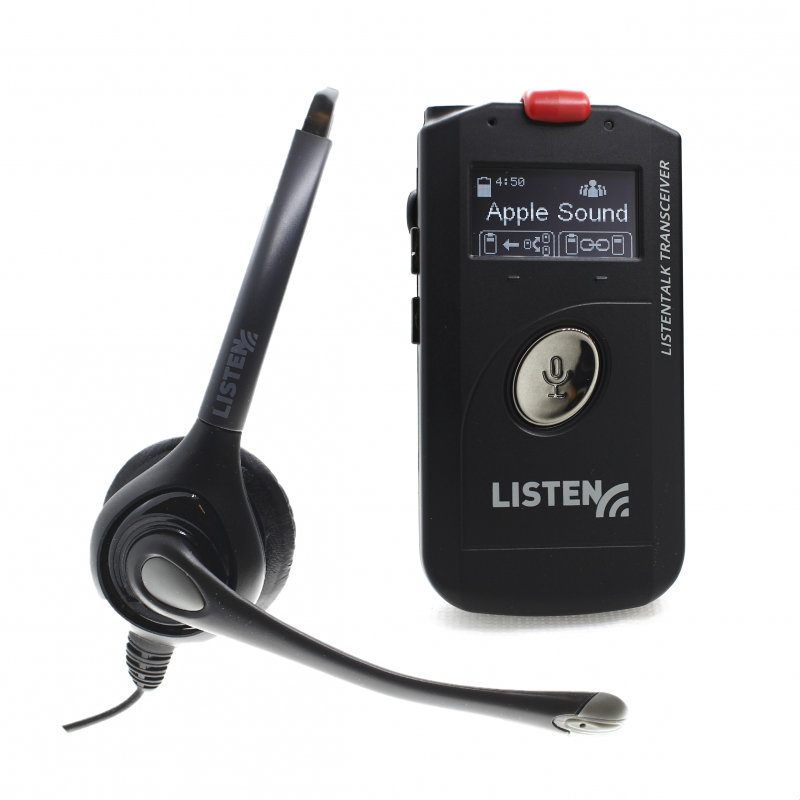 ListenTALK Two-way Tour Guide System
Simple, wireless and versatile - ListenTALK transmits a tour guide's voice to as many people as you need with a great sound experience. Get your participants involved in the discussion with ListenTALK everyone can listen AND talk - full-duplex operation - participants just push the talk-button to join the conversation. 
Mobile Tours That Get Everyone Talking
With the ListenTALK tourguide system, an optional headset conveniently plugs into a wireless body pack device that links all the participants. Individuals can adjust their own volume. So, even though the location may change, the sound quality won't. Buy as many devices as you need – add more later on. 
Features:
Listen-only tours
Two-way talk for all participants - just press Talk and speak into the device
Multiple channels - allows up to 30 simultaneous adjacent tours
Operating range up to 100 metres indoors, 300 metres outdoors
Fast setup – just plug-in and talk
Multiple tour guides or presenters
Interpreters can join a group for whisper translation
Market-leading five-year warranty
Options:
Choice of headphone & headset types for all applications
Induction neck-loop for hearing aid users
Plug-in a tie-clip, neck-worn, head-worn or hand-held microphone to start the discussion
Line input from iPod or other media player
DECT radio technology is licence-free worldwide
Exclusive encryption keeps your conversation secure
Rechargeable batteries
Guided Tour Systems Designed For Any Environment
ListenTALK two-way tour system headsets for factory tours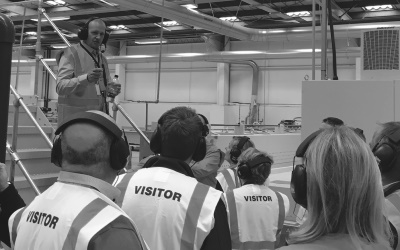 Improve your factory tours by encouraging your visitors to ask questions during the tour. Factory visitors can now discuss features with the tour guide right away, just by pressing the talk-button on their ListenTALK device. Simple to use in quiet to noisy environments; from the warehouse and on to the factory floor.
ListenTALK discussion system for VIP tours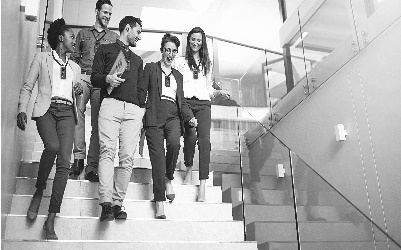 Get smart with your VIP tours by inviting questions and discussion amongst the tour group. Everyone uses a headset, so discreet conversation is easy and wherever you are your tour talk is secure, as ListenTALK incorporates encryption technology. Perfect for investor visits, audits and boardroom guest tours.
Full-duplex, 'conference' between any three talkers
Choice of headsets for quiet or noisy spaces
Interpreters can work with the group
ListenTALK two-way tour system for training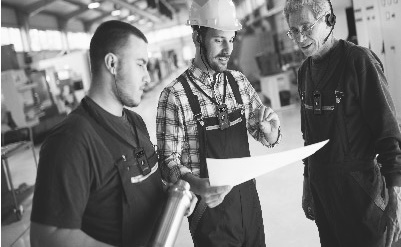 ListenTALK is perfect for training and staff induction, whether in the workplace, education or on the sports field. ListenTALK two-way portable discussion system allows two-way talk amongst all participants. 
Hands-free - allows the trainer to demonstrate
Multiple instructors can speak to a training group and field questions - all at the push of a button
Allows three simultaneous talkers hands-free
Everything is wireless, with devices operating for up to 12 hours
  see how participants can quickly join training groups or move between the interactive sessions by tapping their device against the tour leader's device. 
Why Choose a ListenTALK Tour Guide System? 
1 or 2-way Communication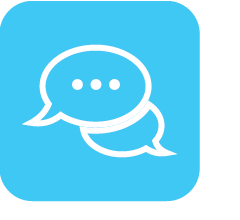 Allow tour participants to ask questions with 2-way communication or limit the group to 1-way communication for a listen-only walking tour. You can determine the optimal communication set-up for your tour environment and toggle between communication options with a single button press.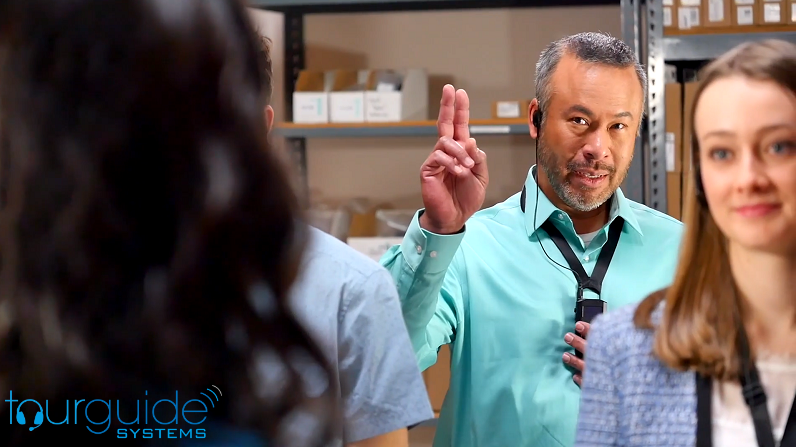 Crystal Clear Audio Anywhere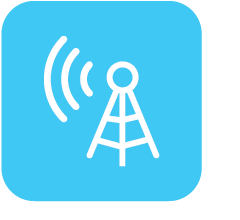 Instead of the overcrowded 2.4 GHz band, ListenTALK operates on the 1.9 GHz band in full-duplex and utilizes frequency hopping and spread spectrum technology to increase reliability and reduce interference. We know that intelligible audio is vital to running a successful tour. This is why ListenTALK is designed to eliminate channel interference and other audio disturbances. Your participants will always hear you loud and clear.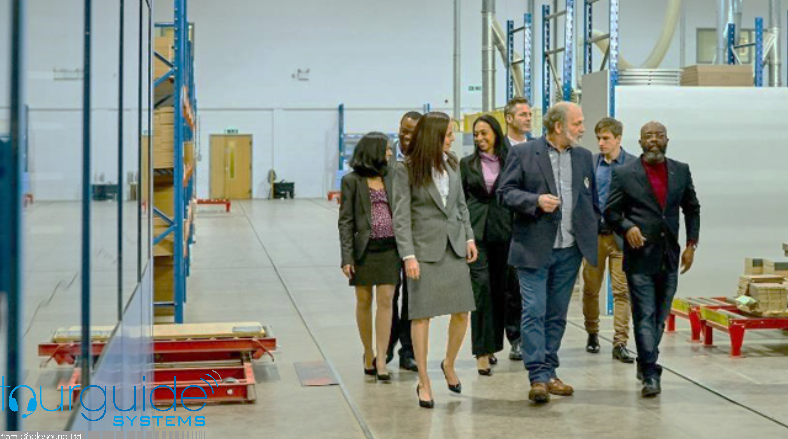 Simple Controls for Anyone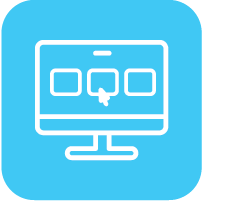 ListenTALK devices are so easy to use - anyone can pick them up, set up the group, pair devices and go! It's easy for both the tour leader and tour participant alike. Leaders can set up and pair devices with a press of a button or by touching the units together. Participant volume and talk-back controls are simple and intuitive.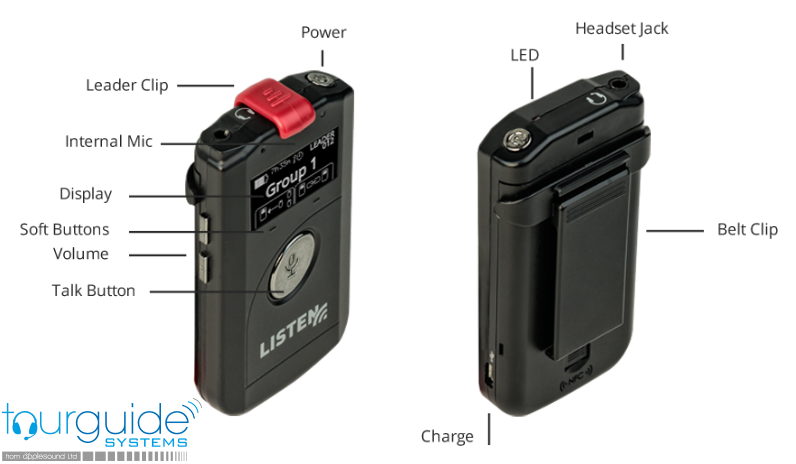 Portable with Impressive Range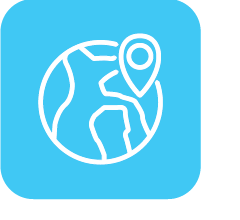 Take your ListenTALK system anywhere and your signal won't be interrupted around walls, floors or other obstacles. Take your tour groups wherever you'd like. ListenTALK is completely portable and has the range of 150m indoors/300m outdoors, allowing your participants to enjoy the flexibility to move freely about the tour.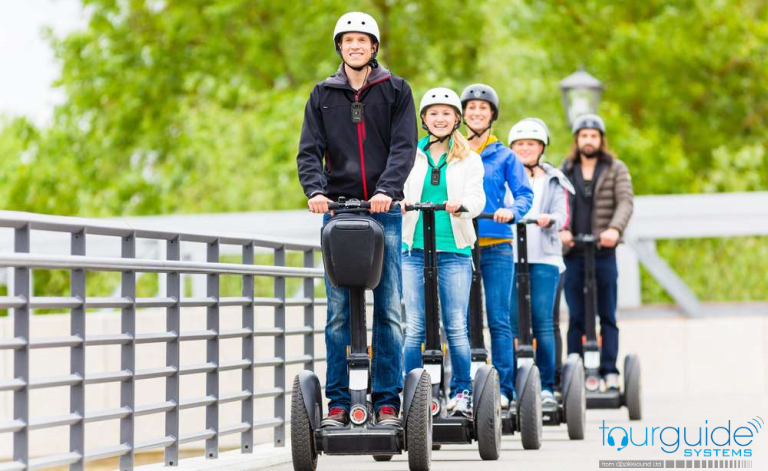 Tour Group Management Options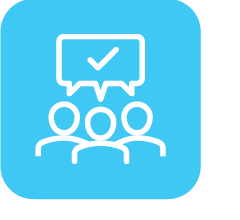 Groups can be as small as 2 or as large as 100, the possibilities for group size are endless. ListenTALK makes it easy to set up multiple groups through simple pairing options. Up to 30 separate groups can operate simultaneously within the same area without experiencing any channel interference.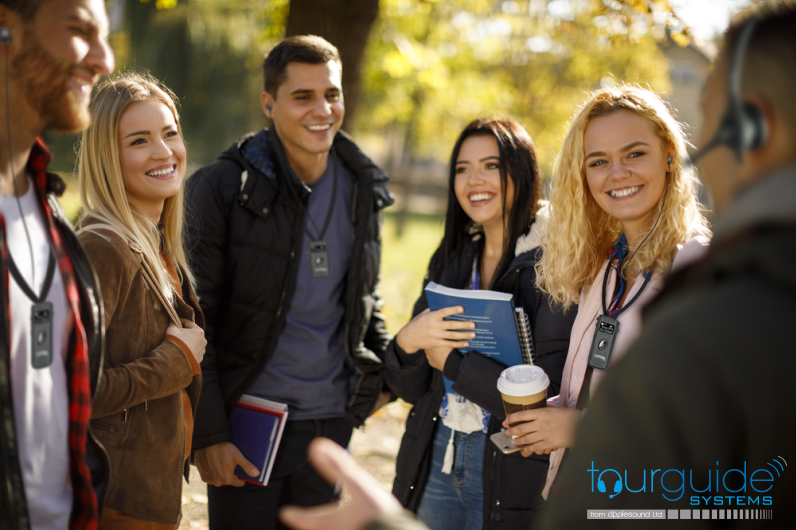 More Than a Charging Station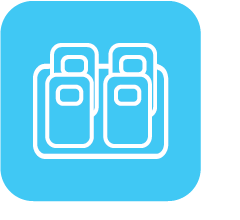 Securely store and manage your devices in a docking station that also charges the lithium batteries. The ListenTALK docking station makes charging and storing your ListenTALK units simple. The dock also allows for configuring and pairing of multiple devices at one go, saving you time and hassle. Includes free PC software.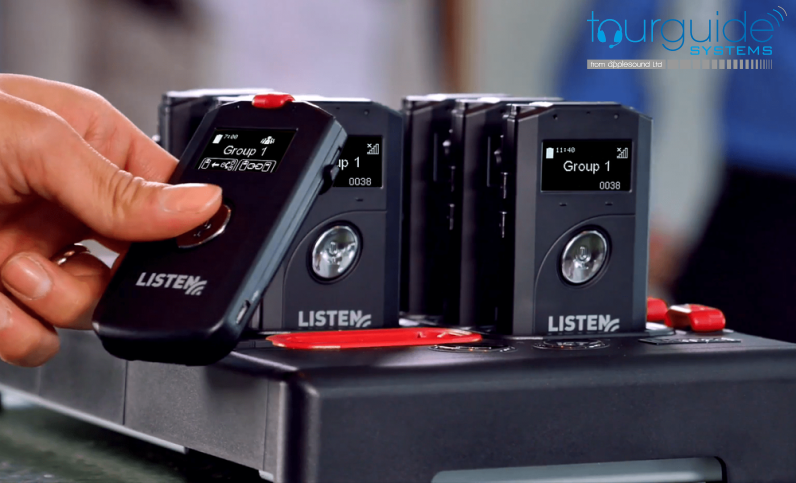 Call 01244 456899 for a Quote
Apple Sound Ltd is a Trusted Partner & reseller for Listen Technologies in the UK & Ireland.