Hire Audio description equipment as a way of making the arts more accessible to blind and partially sighted people. Audio description is made available at many of the Performing Arts – Theatre, opera, dance for both professional and amateur productions. Our customers include Liverpool's Everyman & Playhouse theatres and the world famous Shakespeare's Globe.
Why Hire a Tour Guide System for Audio Description?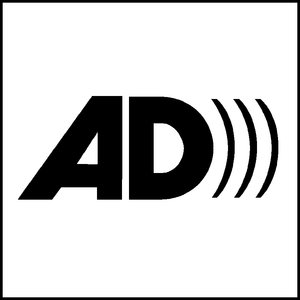 Like a narrator tells a story, audio description is an additional, live commentary & description of the stage performance. Audience members listen to the audio description via a stethoset (headphone with integrated wireless receiver) or via pocket receivers with earpieces (or neck loops for hearing aid users). Here at Apple Sound Ltd, we have Sennheiser 2020 Digital, Sennheiser 1039 UHF audio equipment and ListenTALK systems for hire which provides the wireless radio receivers for your audio description events. These devices deliver high-quality audio for excellent speech intelligibility with minimal background noise, to give a comfortable experience to your listeners. We have a dedicated Audio Description Kit which provides everything you need for the audio describer.
Our Audio Description Kits can also be used for audio description at a film screening where an audio describer provides a description of the film for the audience. This can be provided to the listeners separately to the cinema sound system or the soundtrack can be included directly through the receiver's headphones which provides an exclusive experience that is controlled by the audio describer. Optional neck loops available instead of headphones, to include hearing aid users (read more). We have systems available for small groups within intimate venues to large open air events. We have a variety of input adaptors, cables and small audio mixers to cover most setups.
​
Hire Wi-Fi Kit for your own devices
You may consider broadcasting over Wi-Fi to enable visitors to use their smartphone to listen to the Audio Description channel. Either using the venue's guest wi-fi network or you can hire an Access Point from us. We have ListenEVERYWHERE available to hire as a complete kit. 
Buy a Tour Guide System for Audio Description
Whether you need to provide wireless audio description receivers to a few listeners or cover an entire auditorium for a theatre, we can advise on the best equipment for you. We can supply completely portable kit that is battery powered and compact to transport between venues. There is also a range of stationary or desktop transmitters for large areas using a remote antenna. Some of the tour guide receivers have very simple controls for easier operation of the volume control by touch. 
Contact us to discuss your requirements and get a quote - or call us on 01244 456899.